Players from Brazilian football club Corinthians have paid a touching tribute to local hero Aryton Senna by wearing replica crash helmets like the one the Formula One legend used to wear.
The gesture was made as the team lined up for their Copa do Brasil match against rival club Nacional AM at the Arena Amazonas stadium in Manaus, where England will play their first World Cup match against Italy.
Senna, who was born in São Paulo, the same city where Corinthians are based, died on 1 May 1994, after crashing into a concrete wall at 191mph during the San Marino Grand Prix in Imola.
Tributes were also paid in the stands as fans produced flags and scarves bearing the name of the maverick driver, who captured the imagination of sports fans across the world with his style of full-throttle driving.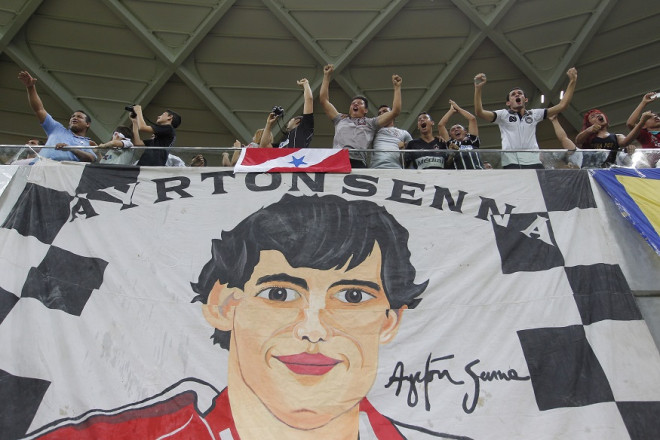 Today marks the 20th anniversary of Senna's death, a tragedy that jolted F1 into making radical changes to race circuits as the sport undetook new safety measures.
Tributes have also been planned at Imola, the Itrack at which he died, with the circuit being opened up to the public.