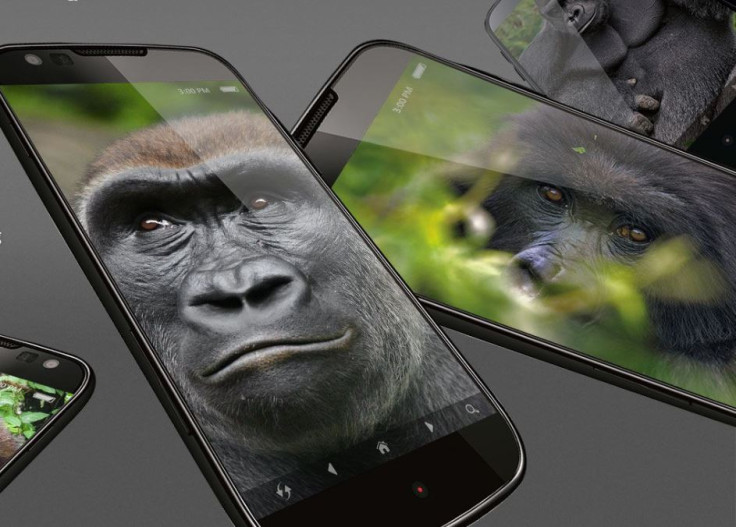 Corning has taken the wraps off its next generation Gorilla Glass. The popular glassmaker's newest version - Gorilla Glass 5 - promises to provide protection against breakage from everyday drops. The company claims that the glass can survive drops from up to 1.6 metres.
Corning's lab testing suggests the newest version can survive drops onto rough, uneven surfaces up to four times better than rival glass designs. It claims the new glass protection survived up to 80% of the time when dropped face-down.
According to a latest global study, more than 85% of smartphone owners dropped their phones at least once a year and 55% dropped three times or even more. About 60% consumers reported dropping their phones between shoulder and waist height.
Corning is currently leading the cover glass industry that it created almost a decade ago. Earlier in 2016 the company announced the glass protection is used on more than 4.5 billion devices worldwide including over 1,800 product models from 40 major brands.
Speaking to Techcrunch, Jim Steiner, senior vice president of the firm, said the Gorilla Glass shipments amounted to approximately one billions devices a year and with the roll-out of Gorilla Glass 5, the figure is likely to grow further. The latest version of the glass basically focuses on the screen technology - drop testing.
"We recently did a survey, and it's fairly obvious that everyone drops their phone. We find that the average height is over a meter high. Based on our internal data on drop events, our data shows that Gorilla Glass 5 outperforms 4 by 1.8-times," explained Steiner. The scratch resistance of the latest version is on a par with the version 4.
The Gorilla Glass 5 is available for manufacturers and expected to be on products some time later this year.
"With each successive generation of Corning Gorilla Glass, we have taken cover glass technology to new levels. Gorilla Glass 5 is no exception, extending Corning's advantage in drop performance over competitive glasses," said John Bayne, vice president and general manager of Corning Gorilla Glass.
"With many real-world drops occurring from between waist and shoulder height, we knew improving drop performance would be an important and necessary advancement," added Bayne.