It has been two weeks since Pokémon go was released and the world went mad for the virtual monsters once again. Already more popular than Tinder, millions around the world are obsessed with trying to catch 'em all - and many have got themselves into sticky situations while hunting for the most coveted Pokémon. People have walked off cliffs, found themselves stuck 100 feet underground and even stumbled across dead bodies.
Full-time Pokémon trainers
Several people have quit their jobs to become full-time Pokémon trainers, including 24-year-old New Zealander Tom Currie - who on some occasions has been out hunting until 3am with the aim of catching all 151 critters available on the game. "I get to walk around and explore towns I've never been to," the former barista told BBC Newsbeat.
Paid Pokémon trainers
Some people have offered their services as a Pokémon trainer to help players catch more of the creatures for a nominal fee. One woman, a freelance journalist called Ivy St. Ive, posted an advert on Craiglist offering to catch Pokémon for $20 (£15) an hour.
"I will walk around in 1-4 hour shifts signed into your account capturing every single Pokémon I come into contact with, activating every Poke Stop I pass and walking nonstop to help hatch your eggs," Ivy said in her now-deleted ad.
Dead body
On 10 July, a woman playing Pokémon Go stumbled across the body of a man in Wyoming, United States. Nineteen-year-old Shayla Wiggins was looking for a water Pokémon when she made the discovery in a river.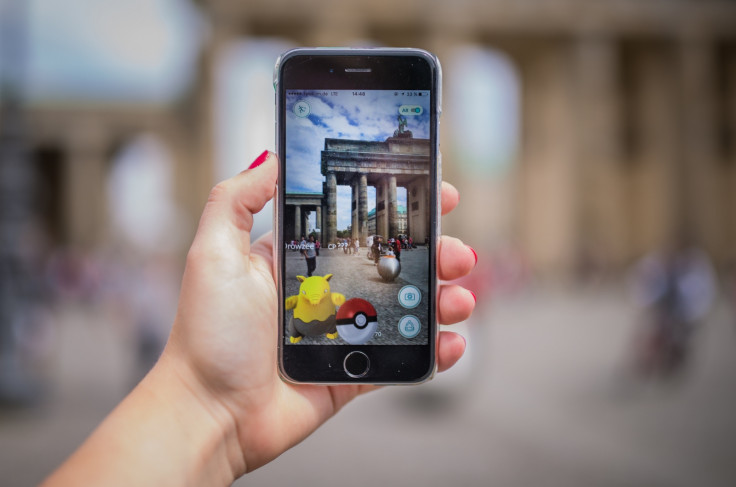 "I was walking towards the bridge along the shore when I saw something in the water," she told County 10 news. "I had to take a second look and I realised it was a body."
Cliff fall
In Encinitas, California, two men fell off a cliff while hunting for Pokémon. According to the CNN report, they fell between 50 and 90 feet having missed signs saying "No Trespassing" and "Do Not Cross" - and the extent of their injuries was unknown.
Man stabbed
A man from Oregon, 21-year-old Michael Baker, was stabbed while playing the game in the early hours of the morning - but incredibly, he continued to catch Pokémon instead of going straight to hospital. "Right after I was stabbed, I continued my mission to Plaid Pantry for my mission for chips and beer," he told KTLA 5. "I basically risked my life."
Underground caves
Four teenagers found themselves stuck 100 feet underground while searching for the virtual creatures, after they entered a series of caves known as the Box mines in Wiltshire. One of the boys managed to contact the emergency services after finding signal.
Damien Bence, from Dorset and Wiltshire Fire and Rescue, told the BBC: "It's Pokémon beyond me. I don't quite understand it, it seems to be a bit of a phenomenon at the moment."
Israeli president
Politicians around the world are getting stuck into the game. Last week, the official Facebook account of Reuven Rivlin, the president of Israel, posted a picture of a Meowth - a cat Pokémon - in the presidential residence in Jerusalem. The picture was tagged: "Somebody call security."
Justin Bieber ignored
Earlier this week, Justin Bieber reportedly turned up with his bodyguards to a popular Pokémon-hunting spot in Central Park, New York City. The singer was reportedly ignored by fans, who were more concerned with catching a rare Gyarados spotted nearby.
"Everyone is so engrossed in catching the big guy, no one notices when a black car pulls up and Justin Beiber [sic] + 6 body guards roll out so JB can join in the hunt," a Reddit user called StalkerTuesday posted.
Police crash
On Tuesday 19 July, police in Baltimore released footage of a man crashing into a parked police car while be played Pokémon Go behind the wheel. Nobody was in the car when it was struck, but the incident was captured by an officer who was watching from the side of the road.
The driver can be seen exiting the vehicle in the film, saying: "That's what I get for playing this dumb a** game."
999 call
One day after Pokémon Go was launched in the UK, a player called the emergency number to report stolen Pokémon, according to the Gloucestershire Police. The operator who answered the phone reportedly stopped the report short, with advice on the appropriate times to call 999.
Auschwitz
Players have been trying to collect Pokémon everywhere - even at memorials including the Auschwitz-Birkenau State Museum in Poland. The museum said it will not allow its visitors to play the popular mobile game Pokémon Go, saying it is "disrespectful on many levels."