Catholics across the world are taking part in colourful processions, as they celebrate Corpus Christi. The holy day symbolises their belief in the body and the blood of Jesus Christ, and his Real Presence in the Eucharist.
In the village of Crostwitz – one of the centres of the Sorbian area in Saxony, Germany – locals took part in an annual Sorbian Corpus Christi procession, before attending mass. In southern Germany, lake Staffelsee was scattered with rowing boats as people dressed in traditional Bavarian dress.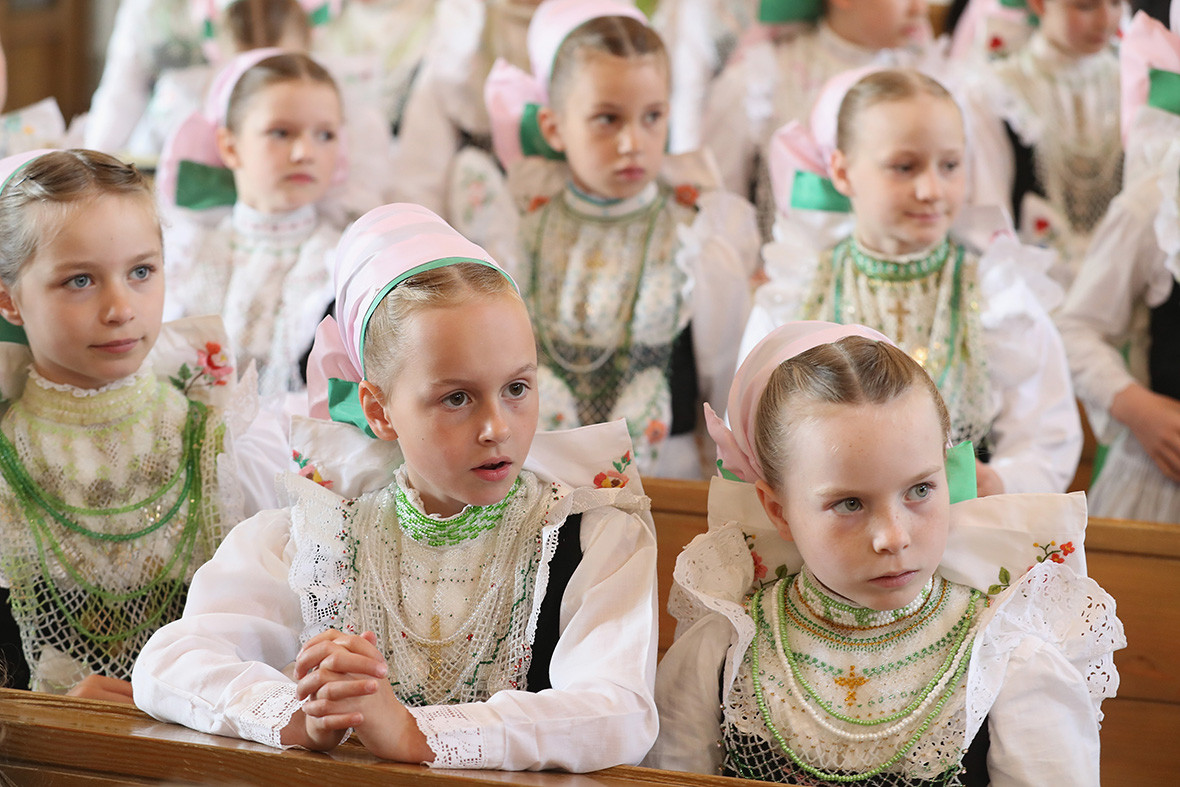 Liturgically celebrated on the Thursday after Trinity Sunday, Catholics attend a Holy Mass where there is often a procession of the Blessed Sacrament, usually displayed in a monstrance. The procession is then followed by Benediction of the Blessed Sacrament.
IBTimesUK takes a look at some of Corpus Christi processions that have happened so far: