A priceless sheet of the world's first adhesive stamp, the Penny Black, is set to leave the UK for the first time on 25 May. The sheet is one of a mere handful left in the world, all of which are kept at The Postal Museum in London.
Stored in a secure, humidity controlled, alarmed vault, the 176-year-old stamps are so rare that they are transported under armed escort in a specially designed bomb-proof case. The case is fitted with shock alarms and sensors so that the Museum can check on the condition of the stamps throughout the journey. The stamps are being transported to New York, for the World Stamp Show, which happens once every decade and is expected to bring in a quarter of a million visitors. After the show, the Penny Blacks will go on permanent display in London, where The Postal Museum will open its doors in spring 2017.
The Penny Black was the first of its kind to be used in a public postal system. It was first issued in the UK on 1 May 1840, for official use from 6 May of the same year. The concept of using an adhesive stamp was put forward by Sir Rowland Hill, an English teacher, inventor and social reformer who campaigned for a comprehensive reform of the postal system, based on the concept of the Uniform Penny Post.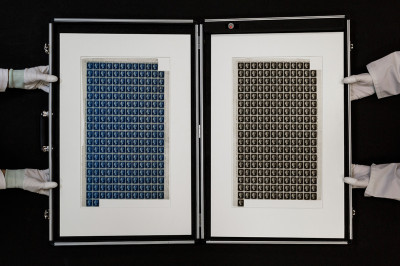 In 1837, British postal rates were high and complicated. Rowland Hill proposed an alternative idea, an adhesive stamp to indicate pre-payment of postage, in other words "...a bit of paper just large enough to bear the stamp, and covered at the back with a glutinous wash".
At the time it was normal for the recipient to pay postage on delivery, charged by the sheet and distance travelled. By contrast, the Penny Black allowed letters of up to 14g to be delivered at a flat rate of one penny, regardless of distance.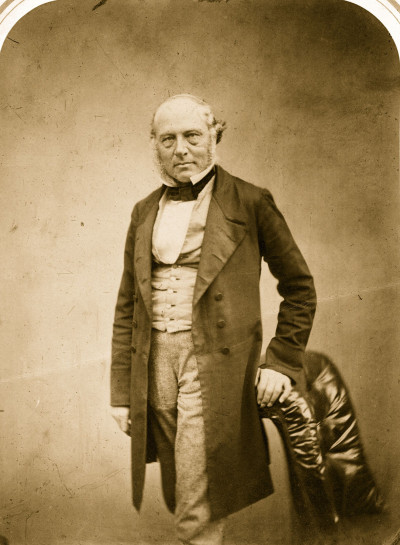 Featuring a portrait of Queen Victoria, engraved by Charles Heath and his son Frederick, the design was based on a sketch provided by Henry Corbould. Corbould had taken inspiration from the 1834 cameo-like head by William Wyon, which was used to commemorate the Queen's visit to London 1837. For security reasons, the background of the stamp was of white-line machine engraving, also used on banknotes. It was supplied by the printers Perkins Bacon and was printed on the "D" cylinder press.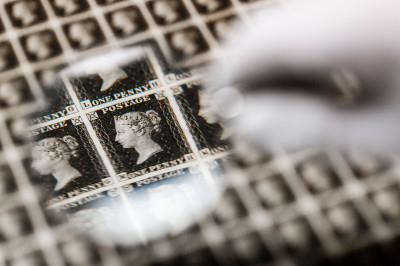 Queen Victoria remained on British stamps until her death in 1901. Since then, British stamps bear a portrait or silhouette of the monarch, in some way or another. British stamps are the only stamps in the world where there is no indication of a country of origin – the monarch's image symbolises the United Kingdom.