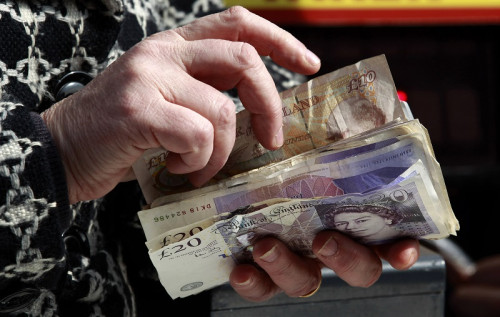 The "cost of living crisis" is still hitting people in the UK hard as the number of households living on incomes below the level needed to afford an adequate standard of living has increased by 900,000 in just three years.
According to research from the Joseph Rowntree Foundation, among the 20 million households whose minimum needs are calculated in the research, the number of households falling short of the standard needed has increased by a fifth since 2008/9 - from 3.8 million to 4.7 million.
The study, which was conducted by the Centre for Research in Social Policy (CRSP) at Loughborough University, blamed the onset of the recession, cuts to benefits and tax credits and the rising cost of essentials.
Most of the increase came in the final year of the three-year period.
"Many people have seen downward pressure on their living standards, but for those on low and modest incomes more are having to make tough choices about what essentials to go without," said Katie Schmuecker, a policy and research manager at JRF.
She added: "As growth re-emerges it is vital the recovery helps improve the living standards of those in greatest need."
Income adequacy is measured by the Minimum Income Standard (MIS), which is what the public think we all need for a minimum socially acceptable standard of living in the UK.
The report revealed how many households live below the minimum amount needed, how far they are below and who they are.
The study used the latest available data on household incomes to monitor changes in adequacy since the recession and its aftermath (2008/9 – 2011/12).
The report found, among other things, that 4.7 million people in couple households with between 1 and 4 children (28%) lacked the income required for an adequate standard of living in 2011/12, up from 3.8 million (24%) in 2008/9.
In addition, the research revealed 480,000 people under 35 living alone (42%) couldn't afford a decent living standard in 2011/2, up from 310,000 (29% in 2008/9). They also had a greater risk of living on an extremely low income (less than half of what they need for MIS), rising from 9% to 25%.