Around 1.4 million UK workers were on controversial zero-hours contracts between late January and early February 2014, according to official figures.
The Office for National Statistics (ONS) revealed the data after upwardly revising its estimate of those on the flexible employment agreements which do not guarantee work, to 583,000 in 2013.
The research body, which conducted its first employer-based survey on the work agreements, said that the new estimate includes all those contracts under which some work was done during a two-week period between late January and early February 2014.
The study revealed that around 13% of employers reported some use of non-guaranteed hours contracts (NGHCs), including almost half of all businesses in the tourism, catering and food sectors.
More than one in five employers in health and social work reported using them.
But the ONS said the contracts were found to be "relatively rare" in financial and professional services and the manufacturing, energy and agricultural industries.
The report found that larger employers were much more likely to use NGHCs than smaller ones.
Nearly half of businesses with 250 or more employees make some use of NGHCs compared with 12% of businesses with fewer than 20 employees.
Because there is no legal definition of a "zero-hours contract" organisations have found it difficult to estimate how many people are on them.
The Chartered Institute of Personnel and Development (CIPD) has estimated that there were around 750,000 workers on the controversial contracts in 2013.
But the trade union Unite has claimed that 5.5 million employees were on zero-hours contracts last year.
The employment agreements have also become a political hot topic.
Ed Miliband recently promised that that a future Labour government will tackle the "epidemic" of controversial zero-hours contracts.
He pledged to ban the "worse abuses of the system" by enabling workers to be free to work for other employers, have a right to compensation if shifts are cancelled at short notice and, among other things, not be obliged to be available outside contracted hours.
The Business Secretary Vince Cable has refused to outlaw the employment agreements, but he has suggested a ban on exclusivity clauses.
The government is currently reviewing zero-hours contracts after a public consultation.
Case Study: Rebecca, a social care worker based in Wales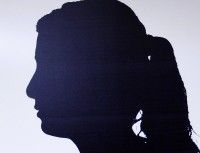 Rebecca works for a private company supporting young adults with complex care needs. She is on a zero-hour contract and her hours vary enormously. For example, one week she worked 28.45 hours, and then the next she clocked-up 56 hours. Rebecca says the amount of hours she will work is a surprise every week.
But the families of the people Rebecca and her colleagues support do not understand why they are on a zero-hour contracts. This is because the clients' care needs will not decrease – they will only ever increase.
With constantly varying hours, Rebecca explains she cannot budget. She and her family are in social housing, she can claim housing and council tax benefits. But Rebecca would prefer regular hours so she can arrange appropriate childcare.
At the moment her partner is unable to work as he cannot commit to set hours. Rebecca wants the government to make companies offer a minimum of 16 hours per week for employees on zero-hour contracts unless workers ask for less in writing.