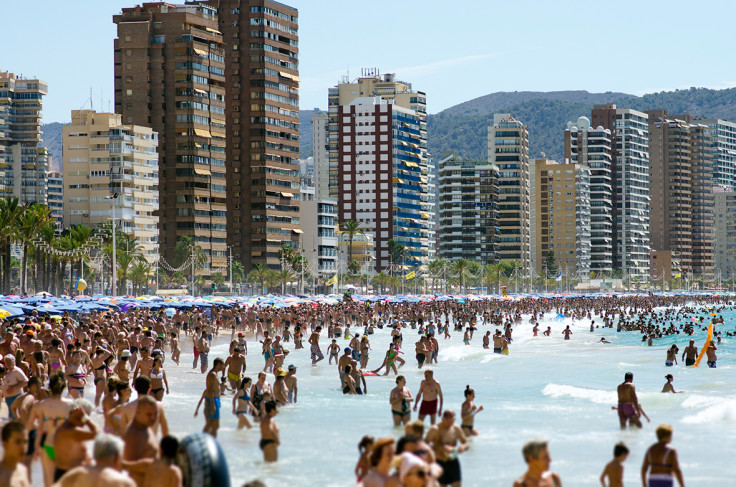 Benidorm may not conjure thoughts of cultural significance in the same way as the canals of Venice, the Tower of London or the Alhambra, but the Spanish city on the Costa Blanca is attempting to convince the United Nations Education, Scientific and Cultural Organisation (Unesco) of its significance in world culture and history.
A haven for British ex-pats and holidaymakers for the last 60-plus years is soon bid to be added to Unesco's list of World Heritage sites. However, the resort joining the likes of Acropolis in Athens, Brazil's Iguaçu and China's Silk Road will raise some eyebrows given the city's association with "Brits abroad" arguably more so than a "masterpiece of human creative genius" or an "important interchange of human values".
But the holiday destination may bear a "unique or at least exceptional testimony to a cultural tradition or civilisation which is living [or which has disappeared]".
The city's mayor Antonio Perez believes Benidorm may at least represent uniqueness in terms of its design – its urban areas were built upwards, rather than sprawling out as in other cities – which is encompassed by natural beauty once out of the city's centre.
Perez is quoted by The Times as having commented: "We are unique, both in terms of our natural beauty and our man-made model of a sustainable city. We have beautiful beaches and a vertical city which is very sustainable.
"Benidorm has expanded upwards, unlike many other cities, and we have not built on our bay or the islands nearby."
Arguably, Benidorm could be deemed to be of cultural import in its role as one of the founding locations for the package holiday, which gained popularity among Brits in the latter half of the 20th century. However, this is not the first time the city has sought to be included on Unesco's list.
The notion was been mooted by academics in 2008 with its skyscrapers, which include the 200m high Intempo building, that has led the city to be described as "the Dubai of Europe".
In 2015, when Benidorm bid to be recognised by Unesco, Perez said the city's "story [is] about human creation".