Double British Olympic medallist Lutalo Muhammad is not content with his success in taekwondo and is considering a sensational move to the Ultimate Fighting Championship. The 25-year-old, a bronze and silver medallist from London 2012 and Rio 2016 respectively, is a keen follower of mixed martial arts and is open to the possibility of switching codes in the near future.
Muhammad agonisingly missed out on Olympic glory in Brazil last summer, losing to Cheick Sallah Cissé in the men's welterweight final in the dying embers of a titanic gold medal final. Despite the event taking place at around 3am UK time, Muhammad burst into the nation's consciousness with both his fearless display and emotional post-fight interview where he burst into tears on several occasions.
He remains focused on righting the wrongs of Rio at Tokyo 2020 where he will again bid to become Britain's first male taekwondo Olympic champion. Yet the Walthamstow-born athlete can't hide his desire to switch codes and take up MMA and has issued a come and get me plea to UFC president Dana White.
"I always like to keep my options open," he told IBTimes UK. "I said gold in 2020; I didn't necessarily say it wouldn't be UFC gold. That would be very attractive also and that might fill the void for gold just as nicely. At the moment I am very much focused on taekwondo. We'll see what the future holds. I love the sport. If Dana White wants to put that £1m ($1.25m) contract on my table then I am sure we will discuss it."
Asked whether a move into MMA would be more tempting should he win Olympic gold in three years' time, Muhammad added: "I guess in some ways, yes. The Olympic gold is definitely my focus but who knows what happens afterwards. Having an Olympic gold medal would give me a lot of currency and help me make a very smooth transition into the sport. But who knows? A lot can happen between now and 2020. I have a lot of time for the sport but there is no contract on my table yet."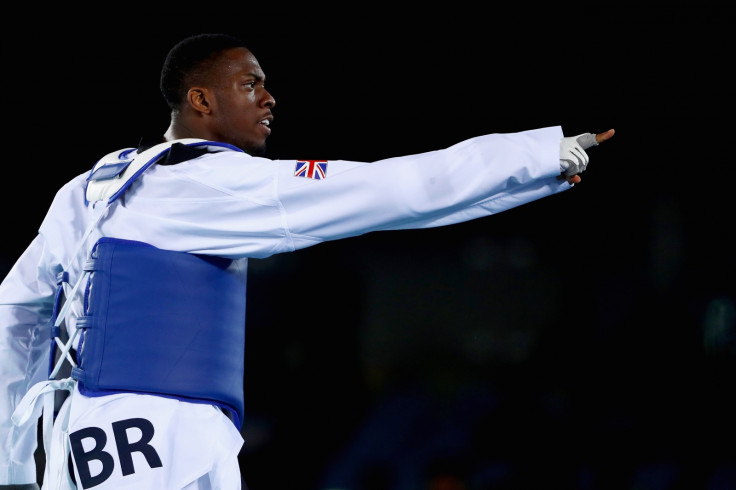 But if Muhammad is flirting with the idea of expanding his horizons, teammate and fellow Olympic medallist Jade Jones is hell-bent on making the transition. The Welsh fighter, who is aiming to win a third Olympic title in Tokyo after victories in London and Rio, has been tipped to emulate Ronda Rousey – the first women of UFC – a goal which Muhammad believes is commendable.
"I think it's an admirable ambition," he added. "I think there is a void, not just for her, but for taekwondo athletes as a whole. We've seen a rise in really good kickers. We've never had that natural transition into the professional arena like many of my friends in boxing and some of the wrestlers from the WWE.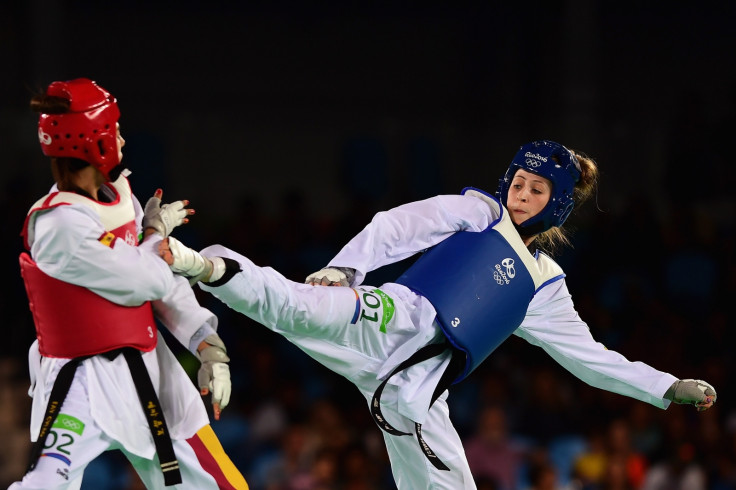 "I think it's beautiful that there is that option should taekwondo athletes, if they want to learn how to grapple, can go into the professional arena and potentially make millions of dollars.
"Ronda Rousey was phenomenal. She was the first and no one can ever take that away from her. The success she had, I'm not sure that will be emulated. Ronda Rousey is the female version of Royce Gracie, a pioneer of the sport. She really carried women's MMA into the place it is now.
"Whether an athlete could come in and have the same success – winning I am sure that could happen – but in terms of the way Ronda Rousey captured the world's imagination with 15 second finishers I'm not sure we'll see that any time soon. I definitely it is possible for someone to have that kind of dominance and success. There is always the next great champion in the waiting."
Lutalo Muhammad has teamed up with Vue Entertainment to showcase some mind-blowing martial art moves inspired by the new Power Rangers movie, which launches in cinemas today. Book your tickets atwww.myvue.com.