The wreck of the cruise ship Costa Concordia, which still lies half-submerged off the coast of Italy's Isola del Giglio, could be turned into a botanical garden island.
A competition for ideas on how best to integrate the 300 metre-long wreck into the island's landscape has been launched by architecture think-tank ICSplat.
The headline of the competition asks: "Is there any way to reconsider the Giglio Island with this new outcropping rock that has changed the coastline?"
The Costa Concordia capsized in January 2011, killing at least 30 people. Investigations revealed the disaster occurred because the captain, Francesco Schettino, took the ship too close to shore and struck a rock.
Works to secure the wreck and prevent it from sinking completely are ongoing, but the safe removal of the ship could take as long as one year. The ICSplat contest is designed to give the ship a relevant, attractive purpose during the time-lag.
One entrant, Lori Nix, has suggested that "they could introduce indigenous plants and other native species of bird and small animal to create a new habitat."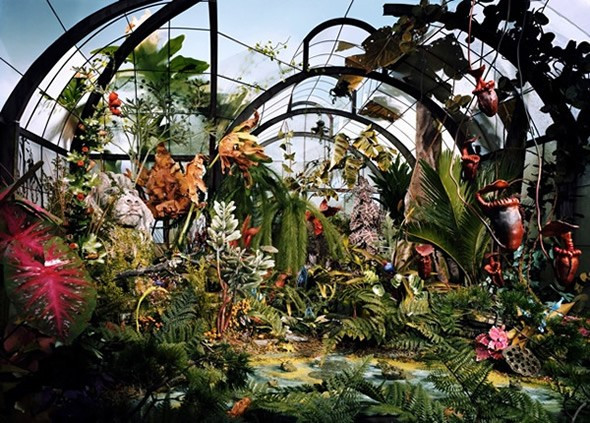 The deadline to submit ideas is September 25. The winner will be awarded €1,500. However, there are no guarantees that the winning project will actually be put in place.
Contacted by IBTimes, a spokesman for the Isola del Giglio city council said they do not know anything about the contest.
"Giglio Island has no need for any ideas contest on the future of its landscape," Mayor Sergio Ortelli told ANSA news agency.