If anyone inside President Donald Trump's administration enjoys a feeling of job security, it ought to be Jared Kushner.
The senior advisor's portfolio is so far-reaching he has been described as the "Secretary of Everything". He also happens to be Trump's son-in-law.
But now reports from Washington suggest the 36-year-old, previously thought to be untouchable, is being scrutinised by his boss like never before.
The reason for the change, as with so much of the discord in Trump's nascent presidency, can largely be traced back to Russia.
Last week, the swirl of allegations placing members of Trump's inner-circle in too-cosy relationships with Russian President Vladimir Putin's associates moved even closer to home.
The Washington Post reported that Kushner met with Russian Ambassador Sergey Kislyak in December 2016 to float the idea of setting up a back channel between the Kremlin and the Trump transition team.
Former National Security adviser Michael Flynn was present at the meeting. Flynn is now at the centre of an FBI investigation into the wider saga of the Trump team's alleged ties with Russia.
Such a back channel, if it was sought by Kushner, would be unprecedented, retired US Air Force General and former National Security Adviser director Michael Hayden told CNN.
"This is off-the-map. I know of no other experience like this in our history, certainly within my life experience," he said.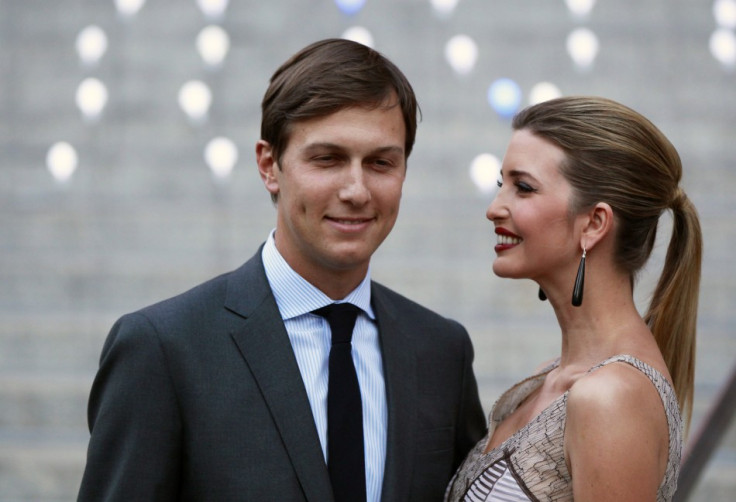 A meeting in March of this year between Kushner and Sergey Gorkov, a banker close to Putin, has also aroused the interest of the Senate Intelligence Committee. The New York Times reports that they plan to question Kushner about it.
On Sunday (28 May) Trump attempted to douse the mounting speculation that his son-in-law had fallen out of favour.
"Jared is doing a great job for the country. I have total confidence in him," he said in a statement to The New York Times.
"He is respected by virtually everyone and is working on programs that will save our country billions of dollars. In addition to that, and perhaps more importantly, he is a very good person."
Kushner, who married Trump's daughter Ivanka in 2009 at a golf club owned by the president, does not appear to be in any real danger for the time being.
He famously saw off Steve Bannon in a struggle for the president's ear earlier this year.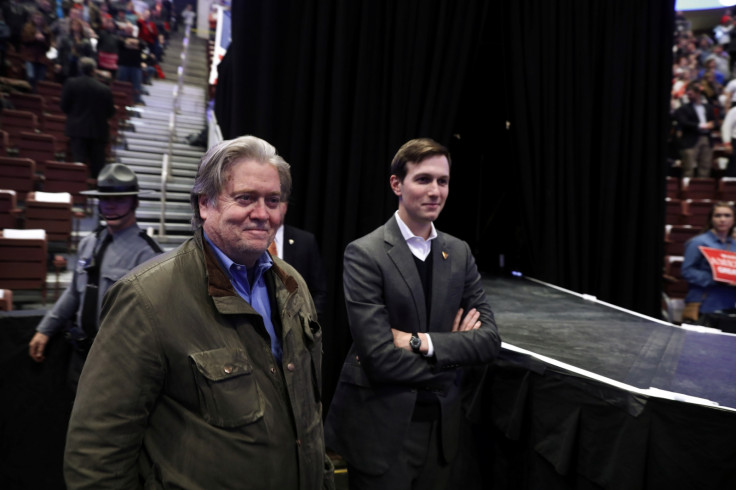 But The Times of London reported that Kushner and Trump's relationship began to show cracks before the onslaught of Russia allegations.
Kushner is reported to have advised his father-in-law that sacking James Comey from the head of the FBI would be a "political win".
In fact, that decision has dragged Trump more deeply into the mire of the Russia scandal that the White House had previously been managing to keep at arm's length.
As the pressure on Kushner unprecedented levels, Donald Trump is standing firmly behind him –lashing out at the "fake news media" for carrying reports of the Kislyak meeting.
But it remains to be seen if the president's avowed loyalty to his family will be tested further by the political baptism of his young "Secretary of Everything".