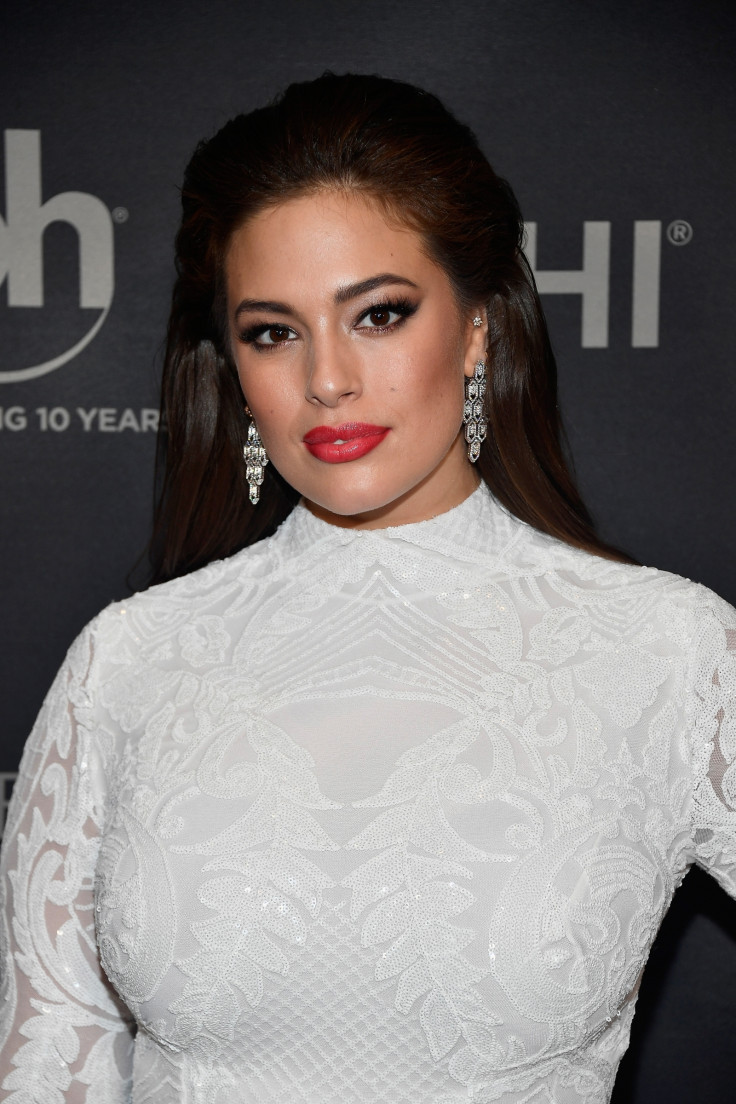 For fans of plus-size model Ashley Graham, she is the real Miss Universe. On Sunday night, the American beauty was busy hosting the 66th international beauty pageant and stunning viewers in one eye-catching outfit after another.
However, what seems to have taken her social media followers by storm was a sultry mirror selfie that the curvaceous model shared just before the annual gala. Decked in nothing but her white robe, Graham posed for the backstage click, making lipstick-hearts on the gigantic mirror.
"Get your ball gowns ready!!" the 30-year-old model shared in the photo caption followed by an apt "#MissUniverse" tag. The picture that seems to have been clicked right before Graham took to the stage, was shared with the model's five million plus Instagram followers who were beyond thrilled.
"Could you be any more beautiful??" one of Graham's followers asked in the comments section, clearly impressed with her sultry click. Soon others too followed suit and flooded the photo with raving messages.
"You should be miss universe though, a fan wrote adding, "You're literally perfect and everything a girl should look up to."
Another gushed about the swimsuit model, writing, "You're a role model... doing it for the curvy and big beautiful women around the world! Thank you for restoring beauty and respect to size sexy!!!"
"I loved you today at Miss Universe. Thought you represent us women so much more than any of the contestants! You're amazing @theashleygraham," shared someone else.
Graham returned as co-host – alongside Steve Harvey – for Sunday night's star-studded gala, where 92 contestants from across the world battled it out for the title of 2017 Miss Universe. After a round of eliminations and Q&A, ultimately Miss South Africa Demi-Leigh Nel-Peters was chosen as this year's winner.
While the spotlight was on the Miss Universe, Graham managed to make her own space as she rocked slinky gowns and sexy numbers with panache.
"I'm here to show diversity of size! Because not yet have we had a curvy girl in Miss Universe or even in the Miss USA pageant," the brunette beauty told Fox News ahead of the competition.
"If you can see a curvy girl on the cover of Sports Illustrated or Vogue, then we can definitely see a curvy girl as Miss Universe."