A couple who staged the death of their baby on an east London bus despite knowing she was already dead as a result of weeks of abuse have been jailed.
Rosalin Baker, 25, and Jeffrey Wiltshire, 52, were both found guilty of causing or allowing the death or serious physical harm to their three-month old daughter Imani Wiltshire, who died after suffering dozens of separate injuries across her body last September.
Police said the baby's suffering, which included several fractures to her ribs, skull and wrist, began almost immediately after she was discharged from hospital having spent her first 65 days incubated and ventilated after being born prematurely at 28 weeks on 2 June 2016.
During a trial at the Old Bailey, the court heard how after discovering Imani's dead body at their flat in Bow, the pair conducted a plan to make it appear as if she had stopped breathing suddenly while Baker travelled on a bus.
CCTV footage shows Baker entering a shop in Church Road to top up her Oyster card with Imani strapped in a sling and her face covered with a cloth. It was later revealed that Imani was already dead at this point and the sling was there to hide a significant injury to her right eye and a visible head injury, one of the numerous non-accidental injuries which caused the baby's death.
Moments later, she is joined by Wiltshire, who helps her onto a number 25 bus heading towards Bow Church. CCTV footage shows Wiltshire giving the 25-year-old the thumbs up for her to begin their "devious" plan.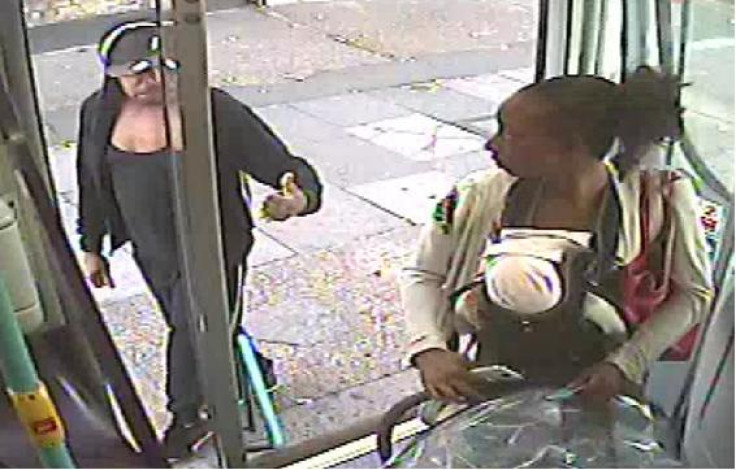 Once on board, Baker sat with her dead child for 20 minutes before feigning worry that her her child had stopped breathing. She then turned around and beckoned a female passenger over for assistance.
A second woman also attempted to revive the girl, but soon realised her attempts were futile after realising Imani's lips were cold. Authorities believe at this point the baby may have already been dead for as long as 24 hours.
One woman who came to help later told police how Baker remained on her phone the entire time attempts were made to save her daughter's life. Many passengers also mistook one of the women who had provided medical assistance for Imani's mother as she appeared much more emotionally distressed at the incident than Baker.
In a statement issued by police, one of the woman who came to help said: "I was in complete shock, it was one of the worse moments of my life. I tried my best but I couldn't do anything to save Imani's life.
"The bus was carrying many passengers that day and everyone was in shock. Everyone kept asking me 'is that your baby' not realising that Imani's mother was the one sitting on her phone the entire time. What I don't understand is that the person who is supposed to protect her child did nothing.
"The events of that day have left me very upset. I don't understand how someone can hurt a little child like that.
"When I think of Baker I can't call her a mother, she is a monster. Both Baker and Wiltshire are the worse kind of people."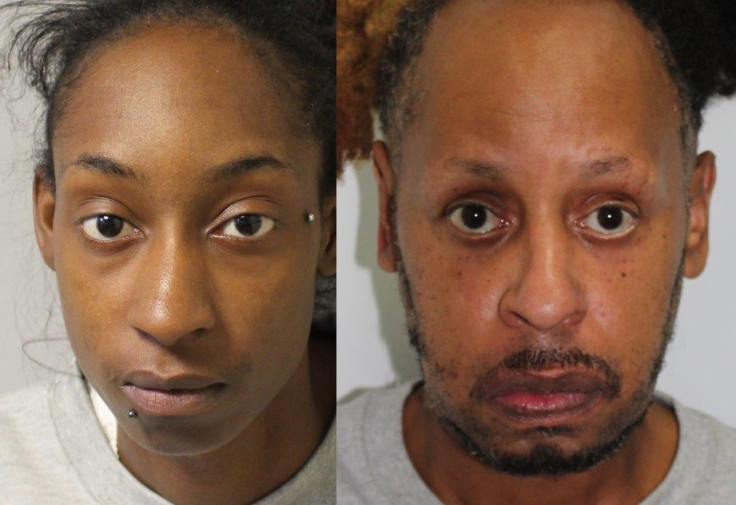 Barker and Wiltshire were found guilty of causing or allowing the death or serious physical harm following a trial in April. The pair have now both been sentenced to 11 years in jail.
In the week before Imani's death, Baker had taken the infant to live with Wiltshire in his bedsit in Newham, east London, after leaving her mother's home in Colchester, Essex.
Detective Inspector John Marriott, from the Homicide and Major Crime Command said: "The loss of any child is tragic but to know that baby Imani was tortured and was probably in considerable pain in her last few hours is heart-rendering.
"Imani was a premature baby and from the very moment she was born the odds were stacked against her. Despite a challenging start to life she fought to survive but sadly her fight was short-lived as she suffered at the hands of the very people who were supposed to love, nurture and protect her.
"Baker and Wiltshire orchestrated the most devious of plans in an attempt to cover up the abuse that had been inflicted upon their daughter. Their ruse quickly unravelled when medical professionals were able to determine that Imani had probably died up to 24 hours previously and with this overwhelming and compelling evidence charges against the two were swiftly brought."