After a bruising presidential race against Hillary Clinton, Donald Trump used his victory speech in the early hours of 9 November last year to attempt a tone shift.
"I say it is time for us to come together as one united people," he said. "It's time."
That appeal for unity – however laudable – appears to have fallen on deaf ears as new research shows that one in 10 US break-ups are now the result of political disagreements.
Even more staggering, almost one in four couples said "they and their partner have disagreed or argued about politics more than ever" since Trump was elected.
These are just two of the findings uncovered by pollsters at Wakefield Research (and reported by FOX Business) that paint a fractious picture of American romance suffering under the tumult of a divisive and unconventional leader.
"In my 35 years of matrimonial practice, I have never seen so many couples split over a political disagreement as with the Trump election. The essence is: you must agree with me," divorce lawyer Louis Brenner told FOX Business.
"I am frequently mediating these disputes between couples to help them draft a postnuptial or separation agreement."
Some 1,000 people from across the US were questioned during 12 to 18 April about relationships and politics. The stark results show that:
10% of couples (and 22%) of millennials have ended relationships because of political disagreements
22% of Americans know a couple relationship "has been negatively impacted specifically due to President Trump's election"
24% of Americans in a relationship say "they and their partner have disagreed or argued about politics more than ever" since Trump was elected
33% of Americans (43% of millennials) who did not vote for Trump said they would consider divorcing their spouse if they did so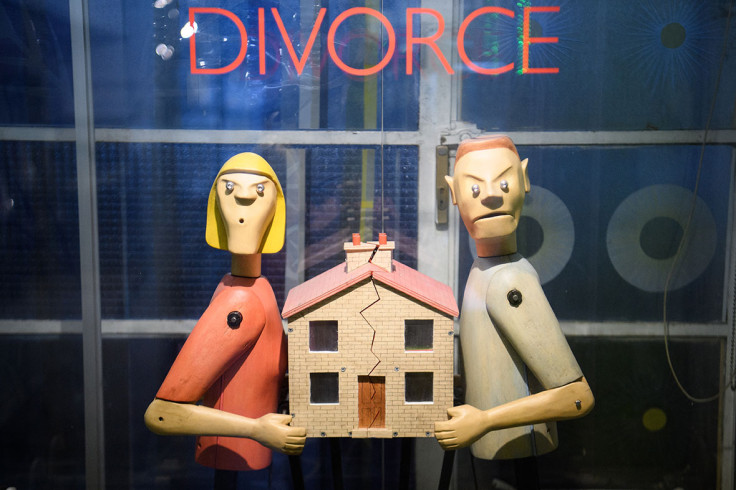 Anecdotal evidence about couples also breaking up because of Obama's presidency surfaced occasionally as do stories of British families split down the middle because of the Brexit vote. But in the present case, such tales have been borne out by quantitative research.
"This study was conducted as part of Wakefield Research's ongoing exploration of the trends driving conversations today in the US and worldwide," Lisa Johnson Kiefer, managing director of Wakefield Research, told FOX Business.
"Our research team regularly fields studies that examine how relationships are impacted by current events, so it was natural for us to ask about today's political environment.
"We wanted to understand how, if at all, the current political environment was impacting romantic relationships."