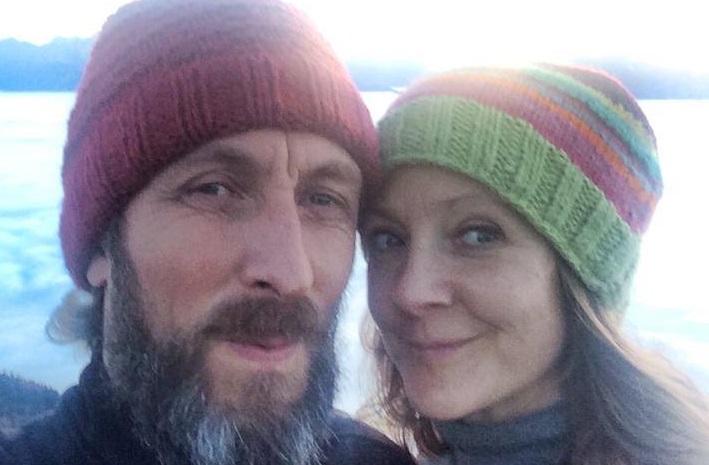 A grieving husband who slept next to his wife's corpse for six days said it helped him to come to terms with his loss and that conventional attitudes to dead bodies are harmful.
Spiritualist Russell Davison, 51, believes his entire family benefited from spending time with his wife Wendy's dead body in the days after she died at their home in Derbyshire, UK, on 21 April.
Russell described the immense pain he suffered after his spouse, 50, peacefully succumbed to a cancer she was diagnosed with in 2006.
He said the days that followed were an "emotional decompression chamber" allowing him to process his loss.
"For a long time I have been determined to have Wendy at home when she died. I did not want her in the mortuary or handed over to a funeral director," he wrote on Facebook. "I wanted us to take care of her ourselves at our family home, have her in our bedroom so I could sleep in the same room."
Russell and Wendy each had two sons from previous relationships, who all spent time at her bedside in the period before she was finally cremated. The family built an "altar" to Wendy, herself a spiritual woman, at the head of her resting place, which they called a "cocoon" rather than a "coffin".
"Without exception everybody who has spent time with us and Wendy has said how right it has felt and how this should be the way we treat our dead, not sending them off to the funeral director," he said.
"As is pretty much always the custom now that we have allowed them to take over. It certainly did not used to be that way for our parents' generation."
Russell shared his experience on Facebook to encourage others to think more openly about how they treat the bodies of their loved ones.
"We have been fooled by TV and films etc into thinking there is something to [be] scared about dead bodies, there is not I can assure you," he said.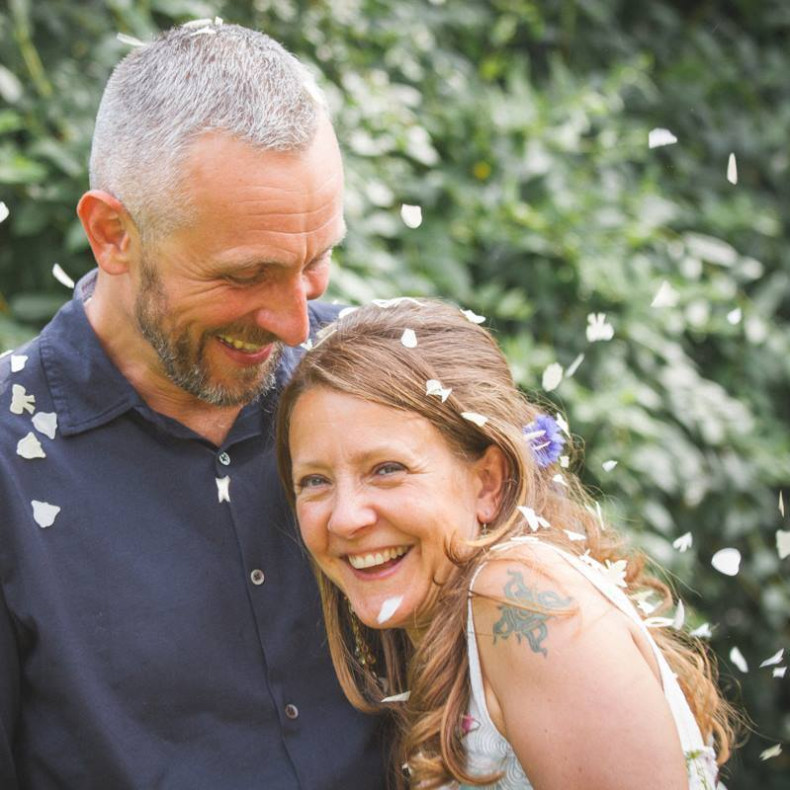 The widower also paid tribute to Wendy's decision to seek natural remedies for her cervical cancer and shun radiotherapy and chemotherapy altogether.
Three years ago, doctors told Wendy she had only six months to live she confounded their predictions by travelling across Europe in a caravan with her husband until late last year.
Most of all though, Russell used his post to celebrate the life of his wife and soulmate Wendy.
"To me she was perfect in every way and our relationship was so unbelievably tight it is hard to comprehend," he said. "She was the best partner, mother, grandmother, friend, therapist and feminist woman any of us could have possibly dreamed of having our lives and she will be missed so much it's impossible to put into words."
Cancer Research advises that families be allowed to keep the body of their deceased relatives at home, and the Good Funeral Guide online explains: "In most cases, if you arrange to keep your dead person at home for no longer than a week, so long as you keep him or her cool all should be well."
Mr Davison said that, after six days, they took his wife to a crematorium by car and informed the police of their movements.