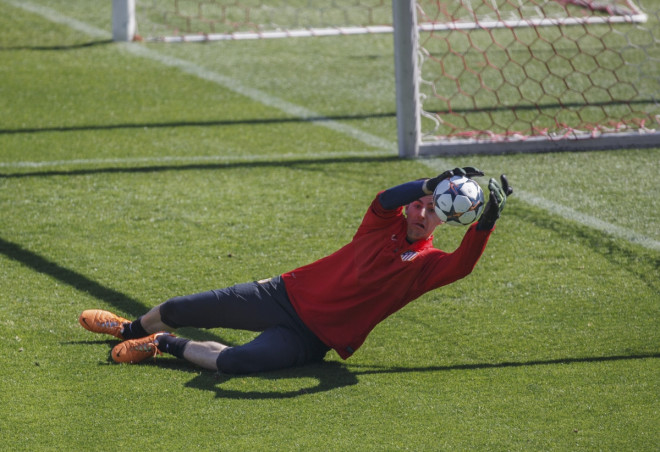 Chelsea loanee with Atletico Madrid Thibaut Courtois has suggested he will not come back to Stamford Bridge next season unless Jose Mourinho dispenses with the services of Petr Cech, claiming that being in the same team as the current number one "is not the healthiest thing in the world".
Recent reports in Spain claim the Portuguese boss phoned Courtois earlier this month to inform him that he will replace Petr Cech as his number one in goal at Chelsea next season.
The Telegraph also recently reported Mourinho was ready to offload Cech should the blues legend not accept a lesser role at Stamford Bridge.
And now in an interview with BBC Courtois has fuelled those rumours, suggesting he will not return to London while Cech remains in the squad.
"Things are unclear at the moment. The two of us want to play everything. Nobody will be happy to play in only the League Cup or FA Cup," he said.
"I have the biggest respect for Petr Cech. He is one of the best goalkeepers in the world so I think putting him and me in the same team is not the healthiest thing in the world."
"We will see in the next week if we can sit together with Chelsea to find something for next year, find out what they want, what my desire is. We will see."
The keeper also revealed having had a weird feeling after they beat Chelsea in the Champions League semi-final playing for Atletico Madrid.
"It was strange and weird knocking out Chelsea. Normally when you win a semi-final you celebrate really hard but I didn't do it because Chelsea bought me and gave me the opportunity to play for Atletico for three years," he added.
"I think I showed respect to the Chelsea players and supporters and they to me. It was a nice feeling and hopefully I can give them those things back in the future."