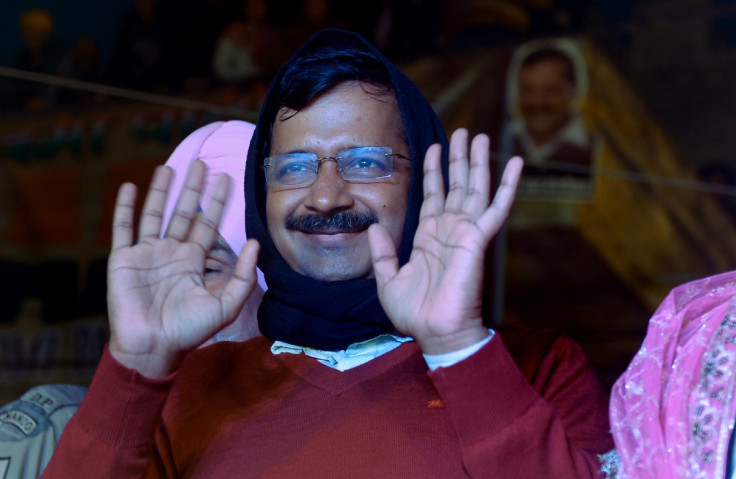 The hashtag #CowardModi was trending on Twitter hours after Delhi's chief minister called the Indian prime minister a "psychopath" and a "coward". Arvind Kejriwal of the Aam Aadmi Party alleged that his office had been raided by the Central Bureau of Investigation (CBI) and attacked Narendra Modi on his Twitter account.
The CBI has denied raiding the chief minister's office. It said it had actually searched the office and home of Rajender Kumar, a senior bureaucrat in the chief minister's team, who had been accused of corruption. However, Kejriwal hit back, saying it had "lied" and that his office files are being looked into to "get evidence" against him.
The Delhi chief minister wrote on Twitter: "When Modi couldn't handle me politically, he resorts to this cowardice. Modi is a coward and a psychopath. CBI lying."
He continued: "I am the only CM who dismissed, on my own, a minister and a senior officer on charges of corruption and handed their cases to CBI. If CBI had any evidence against Rajender, why didn't they share it with me? I would have acted against him."
Following the series of tweets from Kejriwal on 15 December morning, thousands have taken to Twitter to post their own concerns over the prime minister under the hashtag #CowardModi. Many have condemned the raiding of a chief minister's office, while others have questioned whether Modi will order the CBI to raid offices of companies known to be committing corruption.