Concerns over India intolerance, rape and Narendra Modi's cabinet raised in UK Parliament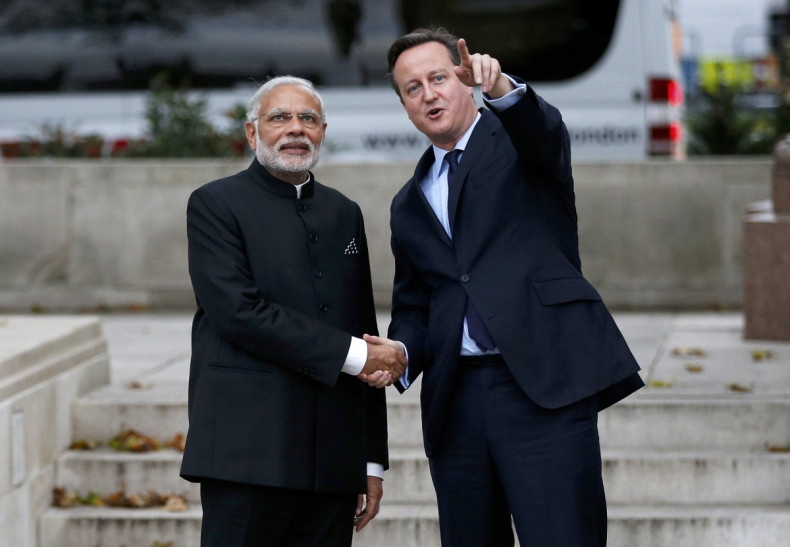 British MPs raised the issue of human rights and intolerance in India in UK Parliament on 7 December. Lord Harries of Pentregarth was the first to raise the concern, after which a number of other MPs contributed their concerns to the discussion.
Lord Harries noted the "human rights situation is extremely worrying" in India and placed emphasis on abuses against minority groups such as the Dalits. Other MPs voiced their concerns over rape in the country, while Lord Singh of Wimbledon called on the UK government to ensure that human rights is respected everywhere, "without considerations of trade".
"Every week 13 Dalits are murdered and five have had their homes burned, and every day three Dalit women are raped," said Lord Harries. "While legal mechanisms are in place, their enforcement and implementation are weak or non-existence. Will Her Majesty's Government encourage the Indian authorities to strengthen the whole legal justice system so that perpetrators are charged and brought to justice?"
The discussion in Parliament came weeks after Indian Prime Minister Narendra Modi visited the UK. Modi faced widespread protests from the British-Indian community during his time in London as thousands took to the street to raise their voices about intolerance in India.
Minister of State Baroness Anelay responded to the questions raised in Parliament, noting India faces "numerous challenges" because of its size and social and economic development. She said David Cameron has raised the issue of intolerance with Modi and welcomed the Indian prime minister's speech at Wembley Stadium, during which the Baroness said he displayed a "commitment to human rights".
However, Lord Singh dismissed Modi's speech as a sign of commitment, saying: "Reference to respect for human rights in a constitution does not necessarily guarantee those human rights, and there has been disturbing evidence of discrimination in particular against the Christian and Muslim communities since the coming in of Mr Modi's government."
When asked whether the UK government agreed that human rights should be respected without "considerations of trade", the minister of state replied: "We never allow issues about our economic relationship to get in the way of upholding international law."
Baroness Morgan of Ely and Shadow Spokesperson for Foreign and Commonwealth Affairs raised the issue of "escalation in the number of rapes" in India. She also cited "several allegations made against ministers in the Modi cabinet against whom criminal cases are pending" and questioned whether Cameron had raised the issue of violence against women with Modi.
Baroness Anelay replied that a "wide range of human rights issues" had been discussed between the two prime ministers in November.