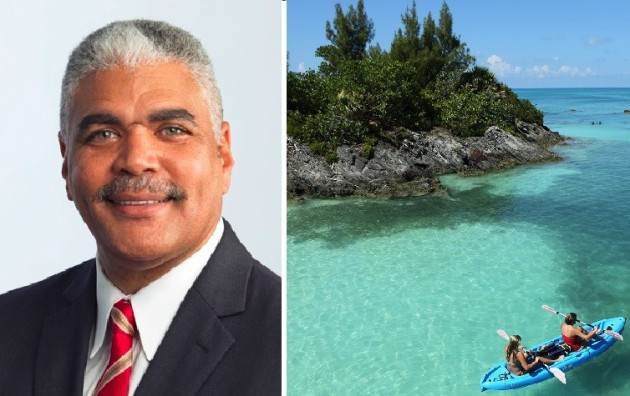 Bermuda Premier Craig Cannonier urged Islamic states, corporations and individuals to hoard their cash in his country, a controversial low tax jurisdiction used by tax avoiders across the world.
Speaking at the 9th World Islamic Economic Forum (WIEF) in London, Cannonier boasted of Bermuda's low tax status to fellow delegates, among them the Sultan of Brunei, King of Jordan and a Bahraini Crown Prince.
Bermuda has come under fire from tax reform campaigners over its purported lack of transparency and ease of use for firms looking to set up shell businesses on the island through which they can channel revenues and benefit from its 0% corporate tax rate.
"We adhere to the highest international standards while preserving investor protection and confidentiality which has made us a highly trusted jurisdiction for finance transactions such as Sukuk and Shariah-compliant funds, including private equity funds," Cannonier told fellow delegates from states such as Brunei and Jordan.
"We are also experts at wealth management. Gulf Corporate Council based ruling families have a history of successful business relationships on the Island. In fact, we've been handling the financial affairs of the world's most affluent families for more than 100 years.
"Bermuda is also recognized as a centre for trust business, asset management, and could become a hub for Islamic insurance-the Takaful and Retakaful industries."
He continued: "We know that every country is jockeying for position on the world stage, but Bermuda remains confident in our capabilities to positively accommodate Islamic Finance. We are a safe haven. There is no impediment to your success."
In June, leaders of the G8 drew up an agreement on tackling tax evasion, though it fell short of a universal deal on detailed action.
"Private enterprise drives growth, reduces poverty, and creates jobs and prosperity for people around the world," said summit delegates in the Lough Erne Declaration.
"Governments have a special responsibility to make proper rules and promote good governance. Fair taxes, increased transparency and open trade are vital drivers of this."
Among the declaration's ten key points were the automatic sharing of information by global tax authorities and transparency over company ownership.