US defence chief James Mattis has warned that North Korea will pose the "most urgent" threat to global security if it becomes successful with its nuclear programme and intercontinental ballistic missile (ICBM).
He said the reclusive state's capability to deliver the missile has become stronger in recent times.
"The regime's nuclear weapons programme is a clear and present danger to all, and the regime's provocative actions, manifestly illegal under international law, have not abated despite United Nations' censure and sanctions," Reuters cited Mattis as telling the House Armed Services Committee.
"The most urgent and dangerous threat to peace and security is North Korea," he added. "North Korea's continued pursuit of nuclear weapons and the means to deliver them has increased in pace and scope."
Mattis' remarks came after North Korea in an editorial in its official Rodong Sinmun newspaper warned over the weekend that it is "not too far away" from test-firing an ICBM that is capable of striking the US mainland.
On 8 June, North Korea launched what it claimed was a new type of short-range anti-ship cruise missile. The country's leader Kim Jong-un oversaw the launch and said the surface-to-ship projectile succeeded in accurately striking intended targets.
It was the fifth missile launch by Pyongyang since May.
The repeated missile launches resulted in the UN Security Council expanding targeted sanctions against North Korea. It was the first such resolution adopted both by the US and China since President Donald Trump took charge of the White House in January.
Mattis during the Security Council meeting earlier this month had warned of the potential losses should the US engage in a conflict with North Korea.
"It would be a war like nothing we have seen since 1953 and we would have to deal with it with whatever level of force was necessary ... It would be a very, very serious war," Mattis said.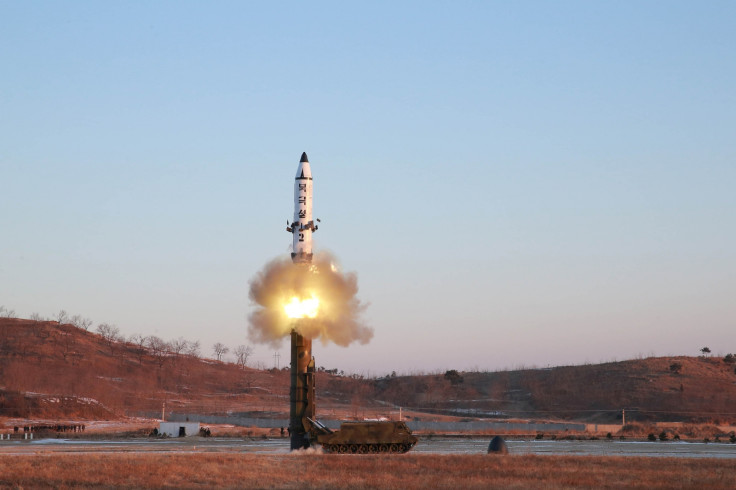 US Undersecretary of State Thomas Shannon echoed Mattis' comments and said on Tuesday (13 June) that North Korea's nuclear and missile programmes pose a global threat. He made his remarks to reporters in Tokyo where he is meeting Japanese Prime Minister Shinzo Abe's top national security adviser Shotaro Yachi.
Meanwhile, the US has once again said that it is not ruling out any option in dealing with North Korea. State Department spokesperson Katina Adams said "all options are on the table" while countering what are seen as the North's increasing provocative acts in the Korean peninsula.
"As we have said before, all options for responding to future provocations must remain on the table," she told Washington-based Voice of America. "We call on [North Korea] to refrain from provocative, destabilising actions and rhetoric, and to make the strategic choice to fulfil its international obligations and commitments and return to serious talks."