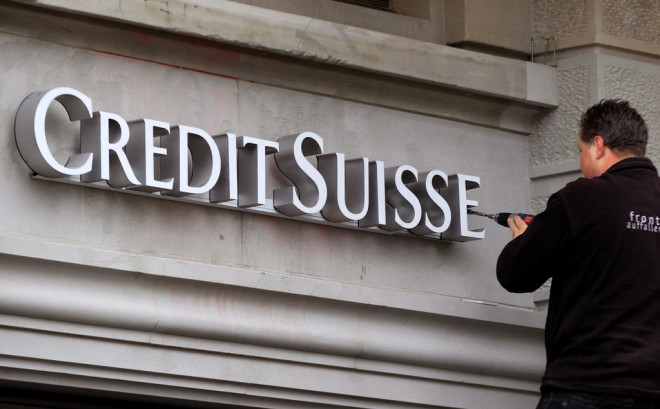 Credit Suisse Group is expected to pay fines of more than $2.5bn to US authorities after pleading guilty to charges that it helped Americans evade taxes, according to media reports.
The Wall Street Journal citing people familiar with the matter reported the deal could be announced early next week and would consist of about a $1.7bn settlement with the Justice Department, a $100m payment to the Federal Reserve and about $600m to the New York State Department of Financial Services.
The deal could fall apart and be delayed, said the reports. However, the regulators are not expected to revoke Credit Suisse's banking license and drive the bank out of the country.
The legal troubles of the bank would not end with the settlement, as the US government is still seeking the names of account holders who dodged taxes through the bank, noted the newspaper.
Earlier, Credit Suisse reportedly made last ditch overtures to prosecutors and regulators for leniency.
Credit Suisse chief executive Brady Dougan said on 9 May the bank is working hard to resolve its tax investigation by US authorities, but admitted to shareholders at the annual meeting that "the outcome and timing remain uncertain".
In tandem, Credit Suisse chairman Urs Rohner said the bank was "doing everything" to reach a settlement with US authorities.
Last month, New York Department of Finance chief Benjamin Lawsky publicly joined the Credit Suisse investigation, calling for documents from the bank amid a probe to determine whether the firm lied to New York authorities about tax evasion schemes.
The bank agreed in February to pay $196m to resolve a related case from the US Securities and Exchange Commission (SEC).
An unrelenting assault on once-hallowed Swiss banking secrecy strictures was kicked off in 2007 at UBS, which later agreed a $780m deferred prosecution agreement with the US.