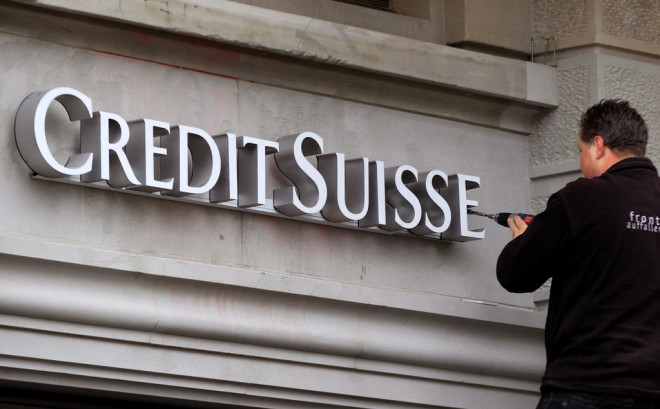 Credit Suisse and BNP Paribas, which are each facing criminal prosecution by US authorities, have reportedly made last ditch overtures to their respective prosecutors and regulators for leniency.
The New York Times reports that BNP, which is alleged to have breached US sanctions, and Credit Suisse, at the centre of a US tax evasion probe, sought meetings with authorities in an attempt to orchestrate slightly more modest guilty pleas from their subsidiaries, rather than from the parent companies.
But prosecutors appeared to balk at the appeals, challenging broader public concerns that banks have grown so important to the economy that they are effectively "too big to jail", reported the newspaper.
Credit Suisse recently created a subsidiary to house its US offshore business; prosecutors have privately indicated that they are unwilling to charge the newly formed unit, however.
Credit Suisse, which has set aside about $1.6bn for expected fines, is now expected to strike a deal with prosecutors as soon as this week.
BNP Paribas is under investigation for alleged processing of transactions with countries such as Sudan and Iran that are on US sanctions lists.
BNP Paribas chief executive Jean-Laurent Bonnafe headed a three-member team that recently met with US officials in Washington, to warn of the probable impact of a guilty plea on the French bank and the broader economy.
The ultimate penalty would see BNP lose its banking licence and in extremis be unable to do business in the US.
BNP executives also met New York's top bank regulator Benjamin Lawsky, who was said to have explained his plans to reprimand no less than a dozen BNP employees for their roles in processing banned transactions.
Credit Suisse Tax Row

Credit Suisse is under investigation for supposedly helping rich American account holders evade taxes.
Credit Suisse chief executive Brady Dougan said on 9 May the bank is working hard to resolve its fearsome tax investigation by US authorities, but admitted to shareholders at the annual meeting that "the outcome and timing remain uncertain".
In tandem, Credit Suisse chairman Urs Rohner said the bank was "doing everything" to reach a settlement with US authorities.
Last month Lawsky publicly joined the Credit Suisse investigation, calling for documents from the bank.
An unrelenting assault on once-hallowed Swiss banking secrecy strictures was kicked off in 2007 at UBS, which later agreed a $780m deferred prosecution agreement with the US.