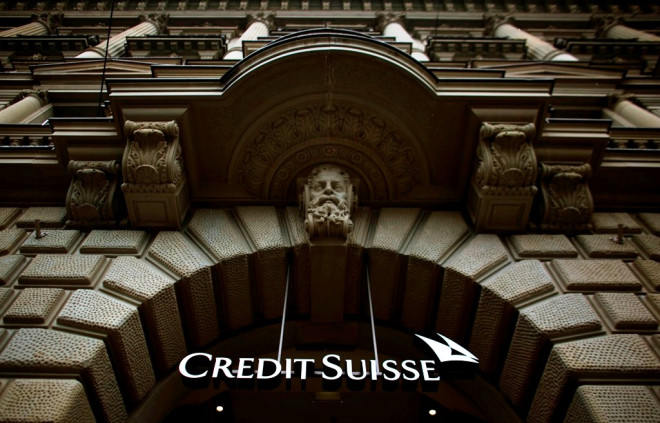 New York state's top bank regulator has reportedly demanded hundreds of millions of dollars in fines from Credit Suisse, which is accused of helping rich American account holders evade taxes.
A potential settlement with the New York State Department of Financial Services (DFS) could drive the Swiss bank's ultimate settlement with US authorities to over $2bn (£1.19bn, €1.45bn), Reuters reported.
The New York regulator made an opening bid of $1bn, an unnamed source told the news agency, but negotiations could bring down the final penalty amount.
Any settlement with the New York DFS will be over and above the fine that Credit Suisse is negotiating with the US Justice Department. The DOJ is reportedly seeking as much as $1.6bn from the bank.
Talks between Credit Suisse and DFS chief Benjamin Lawsky are underway. Spokesmen from the bank and Lawsky's office refused to comment, according to Reuters.
Credit Suisse, which has set aside about $1.6bn for possible fines, is expected to strike a deal with New York and federal prosecutors as early as this week.
Plea for Leniency
Earlier, Credit Suisse reportedly made last ditch overtures to prosecutors and regulators for leniency.
But prosecutors appeared to balk at the appeals, challenging broader public concerns that banks have grown so important to the economy that they are effectively "too big to jail", reported The New York Times.
Credit Suisse chief executive Brady Dougan said on 9 May the bank is working hard to resolve its tax investigation by US authorities, but admitted to shareholders at the annual meeting that "the outcome and timing remain uncertain".
In tandem, Credit Suisse chairman Urs Rohner said the bank was "doing everything" to reach a settlement with US authorities.
Last month Lawsky publicly joined the Credit Suisse investigation, calling for documents from the bank amid a probe to determine whether the firm lied to New York authorities about devising tax shelters.
The bank agreed in February to pay $196m to resolve a related case from the US Securities and Exchange Commission (SEC).
An unrelenting assault on once-hallowed Swiss banking secrecy strictures was kicked off in 2007 at UBS, which later agreed a $780m deferred prosecution agreement with the US.