Creepy Clowns in California Spotted Brandishing Guns and Chasing Children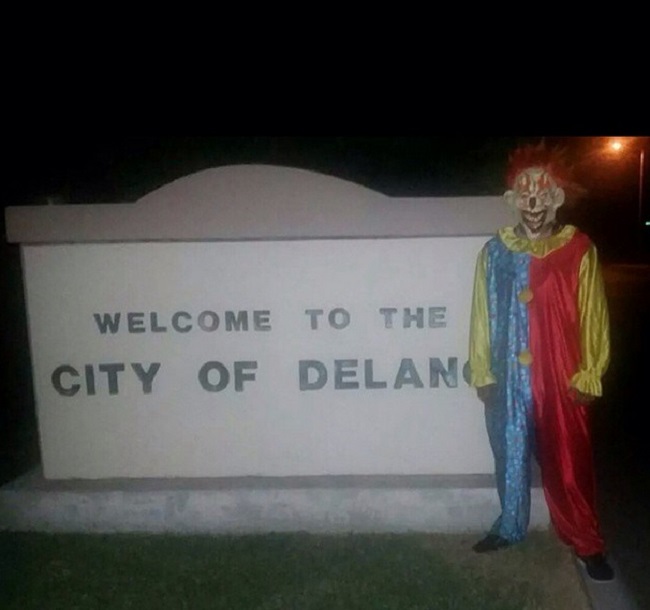 Sightings of creepy clowns roaming towns in California's San Joaquin Valley have taken a darker twist after one was spotted brandishing a gun while another was seen chasing schoolchildren.
Police responded to a report on Saturday night (11 October) of a clown holding a gun in Bakersfield but when officers searched they could not find anyone, according to the local press.
"We've had multiple of these clown sightings all over town," said Jason Matson, Bakersfield police lieutenant. "He was gone by the time we arrived."
It follows numerous sightings about clowns in the nearby city of Wasco during the past week.
Police arrested a 14-year-old male after he dressed as a clown and chased schoolchildren down Monitor Street and Pacheco Road. He was later charged with annoying a minor. He said he did it to perpetuate rumours circulating online.
A man, believed to be a local Wasco resident, who dressed up as a clown as part of a photography project with his wife, has caused a mixed reaction with residents.
He told KGET he didn't "expect to start a trend, and did not mean to cause any harm".
Resident Anthony Garza said: "I just seen him about three times already. But yeah — he's creepy."
"Some of the residents go in cars searching for him," Noah Sanchez told the radio station. "They have flashlights and try and spot him in neighborhoods after he posts to Twitter."
He later said: "It's kinda fun though to get us in the Halloween spirit and all of us in the community."
© Copyright IBTimes 2023. All rights reserved.