A tearful mother told a jury how she saw her son gunned down by fugitive Dale Cregan.
Michelle Kelly was in The Cotton Tree pub with her son Mark Short when he was shot by attackers who burst into the pub in Droylsden, Manchester.
When the gunfire stopped, Kelly grabbed a pool cue and chased the attackers from the pub last May.
At Preston Crown Court, she said: "I saw my son, he had his back to me... I saw a man enter from the side door of the pub... It was just bang, bang."
Kelly added that Short, 23, tried to seize the gunman before he died.
Cregan is on trial for murdering Mark and his father David Short, 46, with whom Kelly was in a relationship for 23 years. He is in the dock with nine co-accused.
She insisted her son was not part of the Manchester criminal underworld which has often been cited during the case against Cregan.
"Mark has never done nothing wrong," Kelly told the court. "He was playing a game of pool and he got shot."
She added: "At the end of the day my son was brutally murdered. I had to sit there and see my husband sob like a baby because he he's seen his son get murdered.
"David didn't know who did it. He had his ideas but he never knew who came in and shot Mark. He said he would leave it to the police to find out who shot Mark and that's what he intended doing."
The court heard Cregan and his fellow accused, Leon Atkinson, had a feud with Mark and David Short. Atkinson recruited Cregan as the hostilities mounted.
Nicholas Clarke QC, prosecuting, said David Short was a target in the pub attack.
"At the time that his son Mark was shot, David Short, the head of the Short family, was using the toilet," Mr Clarke told the court in previous hearings.
"Otherwise he himself would have been a target. His son died in his arms."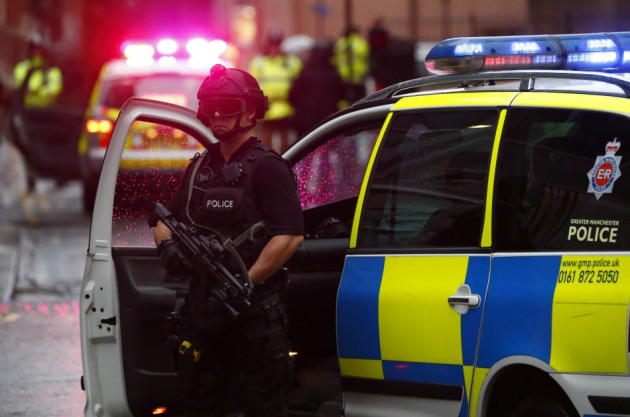 Two months later in August, David Short snr was murdered in a brutal gun and grenade attack at his home in Clayton, greater Manchester. He was chased through his home and shot several times before Cregan allegedly threw a grenade at him.
Mr Clarke QC told the court: "He tried to run around the side of the house to escape. His injuries were already un-survivable and then a grenade was thrown on to him.
"Its explosion had devastating consequences for his torso.
"It is the first time in this country that a military grenade has been deployed in this way."