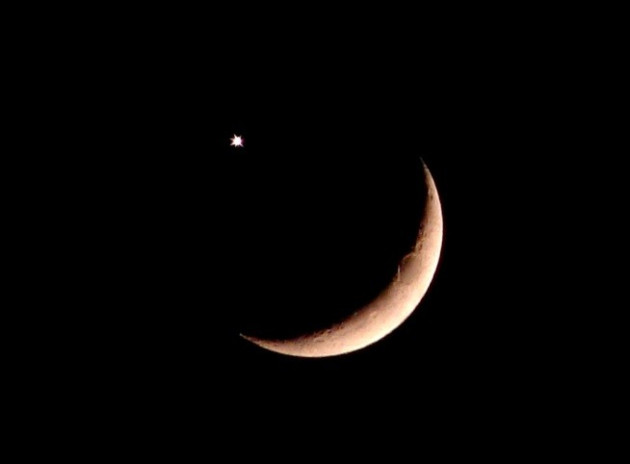 Stargazers will be able to see a crescent moon and the planet Venus in the same sky from sunset tonight (10 July).
The phenomenon of the moon in conjunction with Venus occurs when the two objects appear at their closest point.
Astrologer Ian Morison told astronomy.co.uk that Venus will be visible in the northern hemisphere, saying: "Venus begins the month 11 degrees above the horizon at sunset, however as twilight ends it will be only five degrees above the horizon, but it's magnitude of -3.9 means it should be easily visible."
According to Morison, writing for the University of Manchester's Jodrell Bank Centre for Astrophysics, the two celestial bodies could be easier to see on 12 July.
"About 30 or so minutes after sunset around 12 July, and given a low western horizon, you may be able to spot the moon and Venus lying below the constellation Leo with its brightest star Regulus above and between them," he said.
Morison added that Venus should also be visible on 22 July around 45 minutes after sunset: "You may, if clear, be able to spot Venus very close to Regulus low above the western horizon."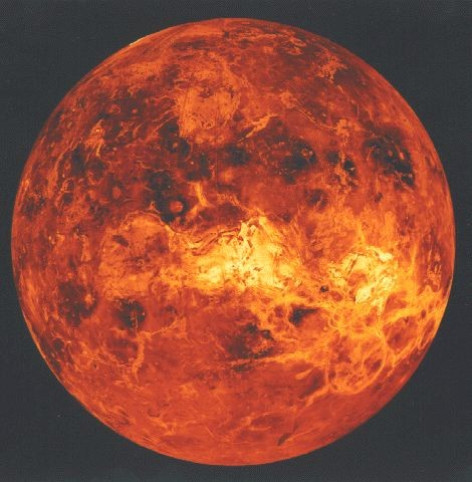 Astronomy website earthsky.org says that Venus should be visible throughout July, with the planet beaming west at dusk: "[Venus is] fairly low in the western twilight this month, so an unobstructed horizon in the direction of sunset is best for observing Venus at dusk and early evening.
"Watch for the waxing crescent moon to pass close to Venus in the western dusk on 10 July and 11 July.
"These two heavenly bodies - the moon and Venus - rank as the second-brightest and third-brightest celestial objects to bedeck the sky, after the sun. But don't tarry when looking for the moon and Venus after sunset, for the two will follow the sun beneath the horizon before dusk completely turns into nightfall.
"If you miss the moon with Venus after sundown today, try again at dusk tomorrow as a larger evening crescent will greet you."
Including Venus, five planets will be visible in the night's sky during July. Saturn should be visible throughout the month, while Mars and Jupiter will be easiest to see on 22 July.
Mars and Jupiter can be used to locate Mercury around 80 minutes before dawn at the end of the month.