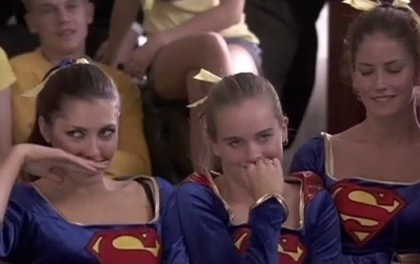 Prince Harry's girlfriend Cressida Bonas is said to be "mortified" after brief footage of her as a character offering sexual favours in a short-lived TV drama resurfaced online.
Bonas, 24, appeared in just two minutes of the canned Trinity series wearing a cheerleader costume. She is among a group of girls who offer sexual favours in order to win votes on the student council in the clip.
The show, which appeared on ITV2 in 2009, centred on the fiction school Trinity College and was filmed in Royal Holloway, University of London.
The socialite got the job through her half-sister Isabella Calthorpe, who also features in the series and was said to be the object of Prince William's affection after he and Kate Middleton broke up in 2007.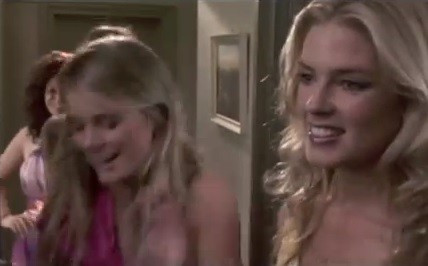 According to the Sun, a source said: "Cressida will be mortified - she had been hoping this acting gig would never see the light of day."
Her character is one of a group of girls who enters a bedroom full of male students holding a maths and computer science party.
Calthorpe's characters asks: "We were wondering if you handsome young mathmos had decided who to vote for in the student rep elections? And to help you decide we thought maybe you'd like to party? Come on girls."
One of the boys tells a friend dancing with Cressida: "Wash your penis it's election week."
Trinity was cancelled after one season because of low viewer ratings.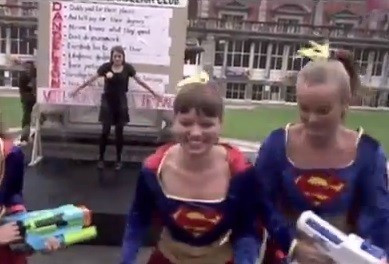 The footage of the show follows photos of Cressida emerging on a fan blog showing her in a sex shop wearing a latex outfit and another of her playing with sex toys.
A source told the Sun Cressida was "furious" about the pictures, which were taken from her Facebook page: ""Even though she's letting her hair down in the photos it's nothing worse than what other girls her age get up to. But she only intended them to be seen by a group of friends."
Cressida has been dating Prince Harry since May and friends suggest he is preparing to propose to her.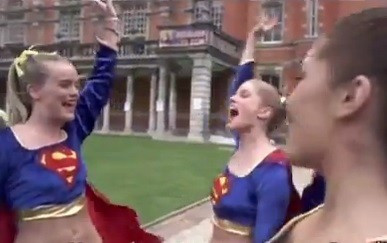 One of her friends told the Telegraph: "Cressie is going to marry Harry. [He] never stops talking about marriage and children, and she has now got used to the idea. The wedding is likely to take place next year."
Another friend told the Mirror: "Harry hasn't proposed yet but it's only a matter of time.
"Much to Harry's ­delight, Cressida is very keen to become more serious. They want to remain very much as they are - with a ­private life away from the cameras - but Cressida has quickly come around to the fact she loves Harry and will end up being part of the family."