Britain is Organised Crime Capital of Europe, Says Europol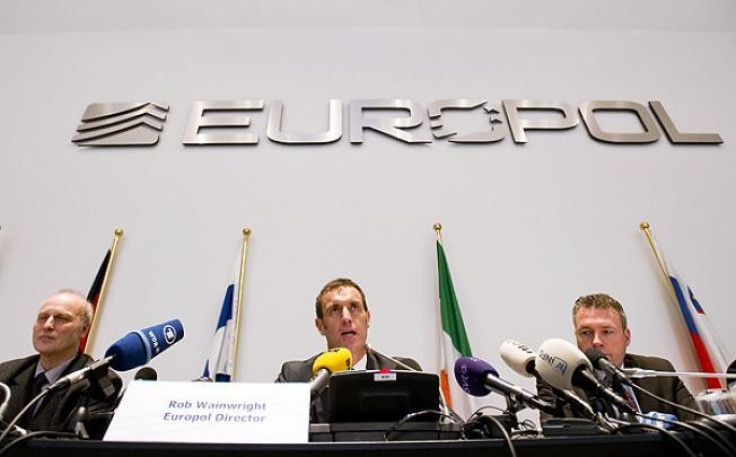 Thirty-six people have been arrested and 45 premises searched as part of an investigation into criminal gangs smuggling people into Britain from the Middle East.
The year-long operation was co-ordinated by Europol, and spanned inquiries in Turkey, Greece, France, Belgium and the UK.
The investigation is one of 600 currently being pursued by Europol, half of which have links to Britain.
In a report to be published later his month, the EU law enforcement agency will reveal the existence of an estimated 3,000 large organised crime groups across the continent. That would mean around 1,500 gangs are currently targeting the UK, making it in line to become the crime capital of Europe.
"We have some groups with 60 different nationalities among their members," said Europol director Rob Wainwright. "This is the modern business of organised crime - for the first time, we have tried to put a number on that."
Britain and Germany were the countries with the most "high-priority cases requiring in-depth Europol analysis", said Europol. "That tells you something about the extent to which the UK is significantly affected by organised crime in Europe," said Wainwright.
The map of criminal activity in Europe was shifting, he said, with the Balkans fast becoming a hub for drugs and illegal immigration, while former Eastern Bloc countries such as Lithuania formed a rival hub operating across north-eastern Europe.
Italy remained a base for counterfeiting and human trafficking, while south-western countries including Spain were a transit point for sex trafficking and immigration.
The north-west remained a clearing house for drugs bound for Britain. Gangs were using the internet both for cybercrime such as card theft and fraud, and also as an "enabler" for other criminal activity.
Organised crime generates around £580 billion a year worldwide. Among the most feared and influential gangs are the Liverpool-based Cartel, Britain's largest drugs empire, along with the London-based Adams family, led by Terry Adams, who was jailed in 2007, and Scotland's Delta crime syndicate, led by Walter Douglas, who was dubbed the tartan Pimpernel during his time on the run.
Drugs and fraud remained the sectors commanding the biggest profits, but the internet and cybercrime showed the fastest growth. People trafficking was also on the rise.
London remained of focal interest to gangsters, with Europol chief of staff Brian Donald saying maps of organised crime showed clusters concentrated in London.
"London was a big green spot compared with everywhere else in Europe," he said. "It was the largest one."
Freedom of movement among EU citizens, lack of border controls, rising immigration and the financial strength of the City of London were all factors contributing to the rise of cross-border organised crime.
"Britain's multicultural society is a bit more advanced than any other, so it is an end destination for illegal immigration and trafficking human beings," said Wainwright.
"The cocaine and heroin markets are among the highest in Europe. These are examples of why the UK is perhaps more affected by the organised crime problem than other countries."
Europol's British links made the UK "one of the best partners we have", he said, forming part of a network that included more than 20 law enforcement agencies across Europe.
"Threats at local level in the UK are national and increasingly trans-national," said Keith Bristow, the director-general of the new national Crime Agency, known as 'Britain's FBI'.
"Organised criminals are opportunists. Geographical, jurisdictional boundaries and organisational boundaries are becoming less and less relevant."
© Copyright IBTimes 2023. All rights reserved.