Real Madrid president Florentino Perez's remarks on Cristiano Ronaldo's future are likely to disappoint Manchester United. The 28-year-old Portuguese international was linked with a return to Old Trafford in the summer, despite consistently producing phenomenal performances for the Spanish champions since his transfer in 2009.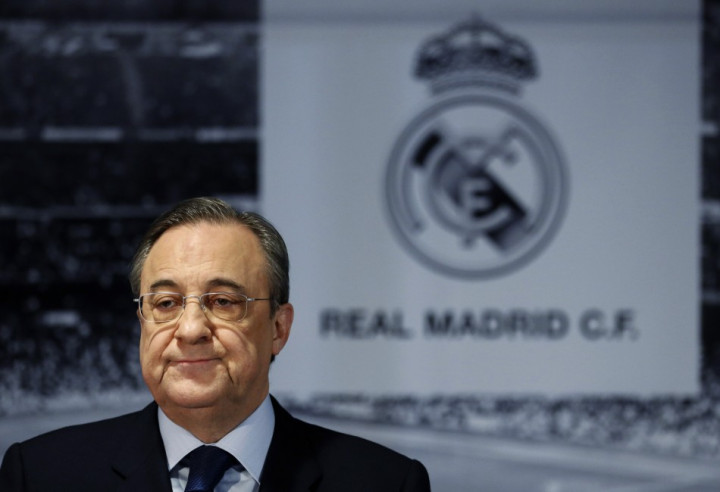 However, the "I am unhappy" statement the forward made in September unleashed an absolute torrent of speculation over his future. Ronaldo was credited with various statements and demands regarding his future at the Santiago Bernabeu, including those of wages of £400,000 per week and the club's unequivocal support and influence in winning him the season's Ballon d'Or title.
Since then, the rumour mills have spun only sporadically, with talk of Chelsea and Paris St Germain also considering bids matched by speculation by The Sun that Sir Alex Ferguson would look to a common sponsor - Nike - to fund what will definitely be an astronomically expensive transfer, if Madrid allow it.
Ronaldo's contract with José Mourinho's club expires in 2015 and there has been talk of extending and improving on his €10.5m per year deal but he has repeatedly stated that his earlier concerns were not motivated by money and he will open contract talks at the end of the season.
And it now appears Ronaldo and Madrid will continue their goal scoring partnership. Perez, speaking at the 25th anniversary of a supporters' club, was quoted by Spanish newspaper AS: "We will renew his contract and it will be the club who pays."
However, the plot, as they say, thickens, because when asked if Mourinho would remain as manager, Perez "just smiled".
Mourinho and Madrid
This has been something of a dramatic season at the Bernabeu, with Ronaldo's "unhappiness" added to by speculation surrounding the future of Mourinho. The ex-Chelsea boss started the season as the darling of all Madrid fans, after engineering a record-breaking championship win last season.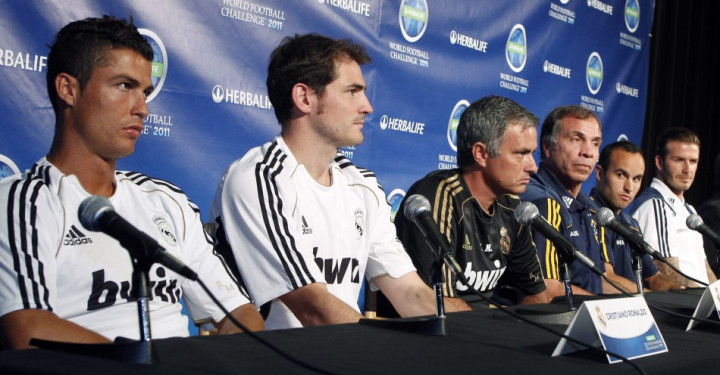 However, a series of disagreements with key players (most notably Iker Casillas), and the fact Madrid have conceded their title to arch-rivals Barcelona in a rather humiliating manner, could add up to mean the two-time Champions League winning manager is in his final season with the club.
Former club Chelsea have been heavily linked with an approach and Mourinho (who has, in the past, indicated he will manage in the Premier League again) appears to be ready to return to west London.
Does Perez's silence mean Mourinho will leave Madrid in the summer? It might. The Spanish giants have been transformed by the Portuguese since his arrival, into one of the most feared counter-attacking teams in the world. But the strained relationships are obvious. Casillas, a living legend at the club, has been snubbed to the point of questioning his future with the side. And Raul Gonzalez Blanco's exit from the club will also not have been forgotten.
In any case, any talk of Mourinho remaining at the club will likely rest on the Spaniards winning a tenth European crown. Should Madrid win La Decima, then all may well be forgiven... and Casillas, Mourinho and Ronaldo may remain at the Bernabeu, for at least one more season.