Spanish champions Real Madrid are ready to bid £22m for Manchester United goalkeeper David De Gea, according to The Sun.
"De Gea is definitely wanted by Mourinho but a lot depends on his own future. But he's studied De Gea's form closely and is very interested," a Madrid source reveals in the report.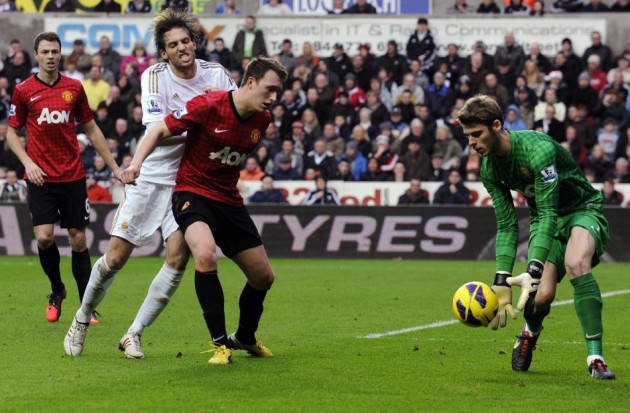 News of a possible bid for the 22-year-old ex-Atletico Madrid shot stopper raises questions over the future of Madrid's present No 1, Iker Casillas. The 31-year-old Spanish international is captain for both club and country and regarded as one of the best goalkeepers in the world, if not in the history of the game.
In addition, Casillas is a World Cup and European Championship winner with Spain and a Spanish league and Champions League winner with Madrid. More importantly, like all-time leading goal scorer Raul Gonzalez Blanco, the Madrid youth academy product is a club icon and a player representative of the club's traditions, identity and culture.
Mourinho v Casillas
However, the relationship between Casillas and Madrid coach Jose Mourinho has been problematic at best, and explosive at worst. In fact, a Goal.com report in March this year indicated the former Chelsea coach had considered putting his No 1 on the transfer list, feeling that the goalkeeper (backed by vice captain and fellow Spain international Sergio Ramos) was undermining his control of the squad. Plans to list Casillas were eventually dropped, after club sources revealed president Florentino Perez would rather lose his manager than his goalkeeper.
Despite the overwhelming success of the 2011/12 campaign (Madrid took the Spanish league title from rivals Barcelona, scoring more than 100 goals and points in the process), the tension between coach and goalkeeper has remained.
It came to a head on 22 December, the final round of league matches before Spanish football's Christmas/New Year break. Madrid were away at Malaga and in desperate need of a win; Barcelona have been in imperious form in Spain this season, winning 16 of 17 games, and leading their rivals by 13 points before they kicked off at La Rosaleda. Mourinho sprang a huge surprise by omitting Casillas from the starting line-up, with the inexperienced Antonio Adan taking his place.
"I don't see [Casillas] as a monument. For me the monument is Real Madrid and the Real Madrid coach must always do what's best for the team. It's as simple as that. I don't see the need to kick up a fuss or talk about monuments or any of that stuff," Mourinho later stressed.
The decision back-fired, as Madrid lost the match 3-2, the first time the team had conceded three goals for a year.
Casillas' Future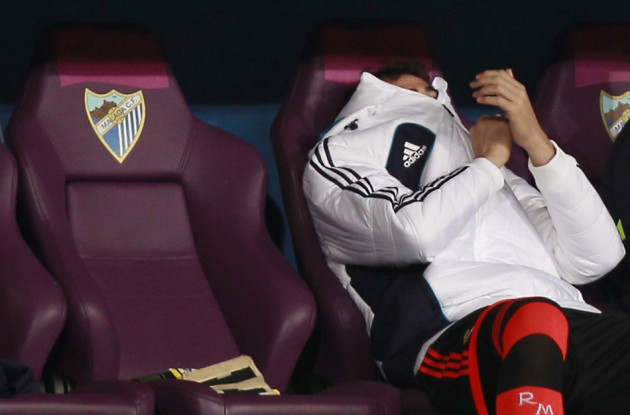 Casillas, hailed as St Iker by the Santiago Bernabeu fans, made his first-team debut for the club in 1999, in a match against Athletic Bilbao. And through the years he has made no secret of his love for the club.
"It would be a dream come true and a real joy to finish my career at a club where I had the privilege of starting out when I was just nine," he said earlier this season, adding, "I have a contract until I'm 36 and my dream is to finish when I'm 39."
However, Spain's No 1 has also admitted he would consider leaving Madrid and retiring in the United States' Major League Soccer (MLS). These quotes were made earlier this month and, perhaps, offer an insight into the stressful situation at the Bernabeu.
"I would like to play out my soccer in the future in a more relaxed environment... for a team that would not come into direct competition with Real Madrid," he was quoted as saying in the Los Angeles Times, "I would like to retire with Madrid, but if the critics are fierce when I am 31, imagine what they will be like when I'm 37."
Mourinho's Future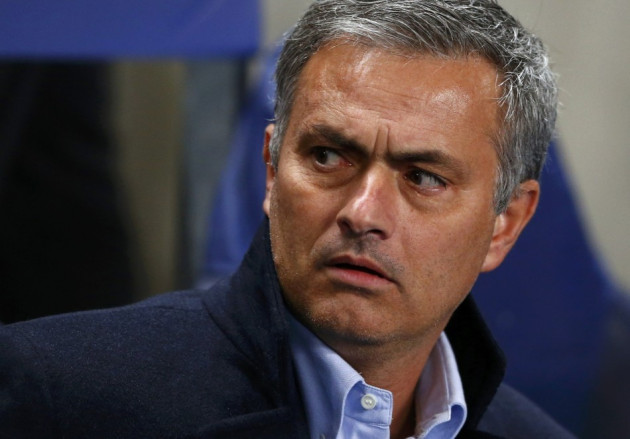 And then there is Jose Mourinho.
An enigmatic figure certainly, the Portuguese would have expected the outpouring of criticism that has come his way since dropping Casillas against Malaga. However, the 49-year-old two-time Champions League winning manager is firm about his decisions.
"It was a technical decision, the coach's decision. In my opinion, Adan is better than Iker at the moment. As it's the coach who chooses, and as I have only as valid opinions of my assistants, we have decided so," Mourinho stressed in the immediate aftermath of the loss to Malaga.
Mourinho is under pressure at Madrid. A 16-point gap to Barcelona, of all teams, is not acceptable. Because he is Jose Mourinho, the Spanish giants have stayed their hand; any other manager would certainly have been sacked a long time ago.
However, that vote of confidence aside, the relationship between Mourinho and Madrid is rapidly deteriorating... and this despite the best efforts of Perez to repair burnt bridges between a powerful Spanish football press and his manager. And with news Sir Alex Ferguson would like the ex-Inter Milan manager to take over at Old Trafford after he retires, there is speculation that this will be Mourinho's final season in Spain.
Mourinho or Casillas?
If that is the case, then it is down to Perez to make a hard decision. Should he support a manager who is likely to leave at the end of the season? Or risk further public feuds and spats between his manager and players by backing Casillas who, all arguments aside, has consistently been a stand-out performer and ambassador for the club?