Cristiano Ronaldo may be set for a sensational return to the Premier League. The Real Madrid star forward transferred to the Spanish champions in 2009, for a world record £80m, after six seasons with Manchester United.
The Daily Mail reports disagreements over the player's salary may force the club to put their star player up for sale, with the opening price the £80m they paid for him three years ago. The report adds that Chelsea and Manchester City have both been put on alert by the possibility of Ronaldo being available. If Madrid wish to keep Ronaldo, it is believed they will have to increase his wages by at least 50 percent. And given the present tax laws in Spain (a 52 percent tax is applicable), the club may have to pay in excess of £12m as tax on his revised salary.
The 27-year-old Portuguese international was already a superstar at Old Trafford, but his goalscoring exploits at the Santiago Bernabeu (152 goals in 151 games) and a club record 46 league goals last season have elevated him and Barcelona forward Lionel Messi to a different level. A Ronaldo-led Madrid finally broke the Catalan club's domestic dominance last season, en route to their 32nd La Liga crown, and a similar assault was expected on the Champions League this season.
However, the former Sporting Lisbon youth player threw a spanner in the works after Madrid's 3-0 league win over Granada on 2 September. The player refused to celebrate either of his two goals in the game and was quoted afterwards as saying he felt "sad" due to a "professional" situation at the club. In the immediate media furore that followed, the first and most obvious cause suggested was money... that Ronaldo was unhappy with his pay cheque and was looking for a rise.
The Money Game
According to a list published by Spanish newspaper Marca, Ronaldo is the tenth highest paid footballer in the world. The Portuguese pockets (in terms of salary from the club only) close to £8m a year, a substantial amount but far less than Cameroon striker Samuel Eto'o and Sweden's Zlatan Ibrahimovic, who earn £16m and £11.5m, from the super-rich Russians Anzhi Makhachkala and French Paris St Germain (PSG), respectively. Inclusive of sponsorship and off-pitch income, Ronaldo earned £24.3m last year, substantially more than Eto'o, who pocketed £19.4m. The catch? Barcelona's Lionel Messi made £27.5m and Los Angeles Galaxy's David Beckham made £26.2m.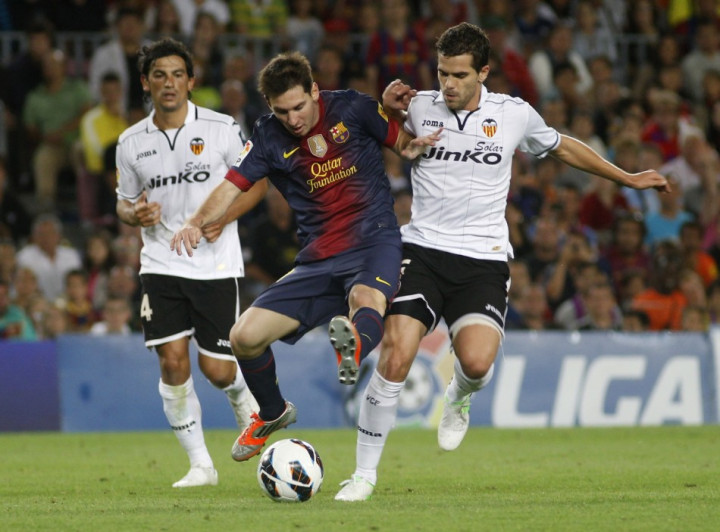 Is money really everything, though? The counter-argument could be that Ronaldo's position at Madrid offers him the chance to win trophies a number of other players cannot. It is, for example, almost impossible to see Anzhi winning the Champions League anytime soon and although big-spending PSG's chances are slightly better, they are still very much outside bets. Real Madrid are not.
Shouldn't winning trophies be more important? After all, £8m (after tax per year) is more money than millions of people across the world will earn in a lifetime. The figure seems even larger when you consider the shape of the Spanish economy. Furthermore, it is interesting to note that on the list compiled by Marca, Messi occupies ninth position, with £8.35m in earnings... and we don't hear about the little Argentine being "sad".
So is all of this yet more evidence of Ronaldo's prima donna nature? Well... not exactly.
You see... part of Ronaldo's frustration could stem from the fact he may actually be undervalued by Madrid. And no, this is not nonsense.
Consider this - last year, Brazilian midfielder Kaka made £12.9m in total. On the pitch, the former AC Milan star made only 17 league starts for the club and scored only five goals (with seven assists). In contrast, Ronaldo made 37 starts and scored 46 times (with 12 assists). Statistically, it is absolutely no contest.
Consider also that Chelsea's £50m Fernando Torres made 20 starts in the Premier League last season, scoring six times and assisting on four other occasions. The former Liverpool striker took home £8.6m from the Blues, according to Marca.
Is Ronaldo Worth the Fuss?
Ronaldo and Messi are, no matter which team you support, the two finest goalscorers in the world right now, with the Argentinean and Colombian strikers Sergio Aguero and Radamel Falcao close behind. Ronaldo and Messi play for, inarguably, the two biggest clubs in the world, elevating their already global status. As a theoretical exercise, do consider how much, say, Manchester United, could make from sponsorship and merchandising should Messi (in an insane alternative reality) transfer to Old Trafford. The point is, players of this calibre make their clubs a lot of money.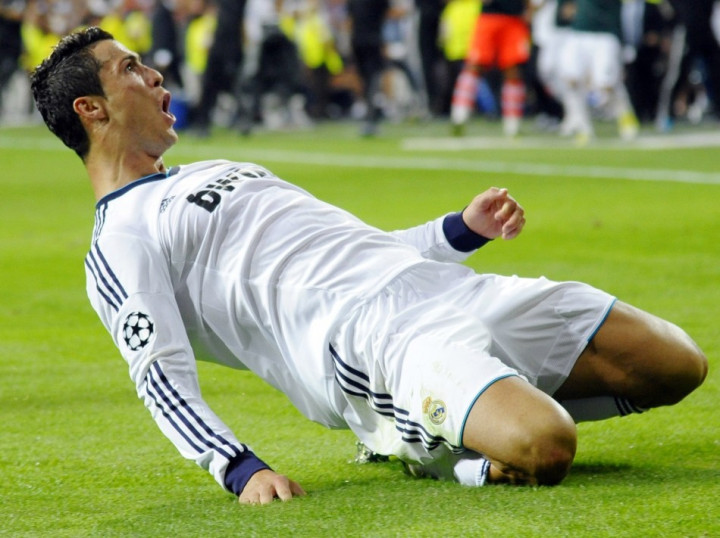 Yes... Ronaldo does have something of an ego... but then so does any top talent. Messi, for example, was famously furious with former coach Frank Rijkaard for leaving him out of the squad for the 2006 Champions League final. More recently, he had an on-field spat with team-mate and Spanish striker David Villa during a league game against Granada. Granted, such outbursts are very rare, but they do happen... and they are an indication of wanting to be top dog.
The same charge was laid at Ronaldo's door... that he was too selfish and never played for the team. However, it can be argued that the potential end to Barcelona's dominance in Spain and Europe is down to the contribution of Ronaldo and Portuguese coach Jose Mourinho. The former Chelsea and Inter Milan boss is already the highest paid manager in the world... with £12.3m... again more than Ronaldo.
As with Messi at Barcelona, when Madrid need a goal... when they need inspiration... they turn to the Portuguese. This is the same with Wayne Rooney at United (as we saw against Tottenham), it was the same with Thierry Henry and Robin van Persie at Arsenal and with Didier Drogba at Chelsea.
And, invariably, Ronaldo delivers. Just ask Joe Hart and Roberto Mancini, after the Portuguese's 90th-minute goal stole the points from City's first trip to the Bernabeu. Ask Barcelona too: it was Ronaldo's header, in the 103rd minute, that won Madrid the 2011 Copa del Rey. That was a pivotal moment in the capital club's attempt to fight Barcelona's hegemony. For the first time since Mourinho took over, Madrid had belief. They had beaten Barcelona. They won a trophy off the Catalans. What price can you put on that?