Real Madrid star Cristiano Ronaldo is "sad". By now, pretty much everyone connected with the world of football in particular and sports in general is aware the Portuguese superstar is sulking over life at the Santiago Bernabeu. The question, however, remains, over what?
We could be set to find out very soon.
The 27 year old forward, who has scored an astronomical 151 goals in nearly as many appearances for the Spanish champions, returned to the capital after playing in World Cup qualifiers for his country, for whom he turned out all smiles and in excellent spirits... prompting more talk that his unrest was related specifically to Real Madrid.
Goal.com now reports the player went straight into a two-hour private one-on-one meeting with coach and compatriot Jose Mourinho, before heading out to training. The subject of the meeting is still a secret. However, a couple of interesting points have arisen from that event.
The first is Goal.com confirms Ronaldo will now meet club president Florentino Perez, although the subject of the proposed meeting is, once again, unknown.
The second is that leading Spanish newspapers Marca and AS both continue to quote key members of the Real Madrid first team as supporting their star. The latest is former Liverpool midfielder Xabi Alonso, who has urged Real Madrid fans to show their support for the Portuguese. However, even more interesting is a quote by Alonso supporting Ronaldo's candidature for the 2012 FIFA Ballon d'Or.
Ronaldo and the New Contract
There were two theories popular on the Internet after Ronaldo proclaimed his sadness. The first was that the player (and his agent) were laying the groundwork for an improved contract and were hoping the thought of losing the player would convince the club chiefs to cough up more money.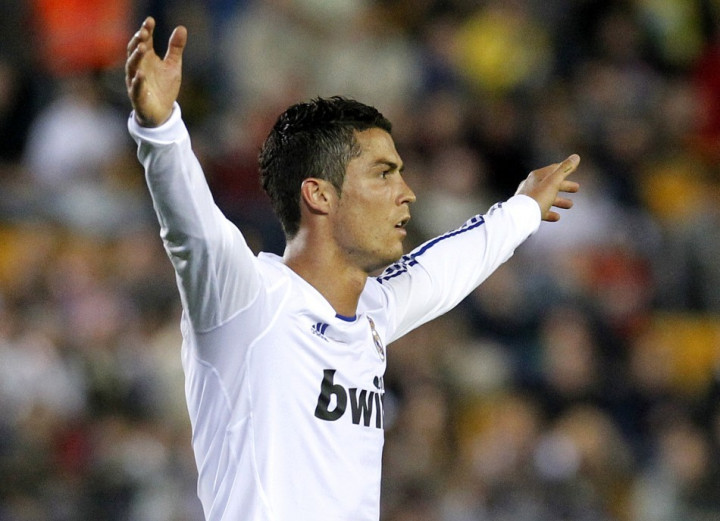 Ronaldo is presently paid approximately £8m a year and his contract runs to 2015. It would not be a surprising move if Madrid were, in fact, to begin talks to extend that deal... given it is customary (Arsenal's policies notwithstanding) to initiate such talks a season or two in advance. In addition, given his almost irreplaceable value (sporting and commercial) to the club, Madrid would absolutely not allow his contract to run down.
However, there are two financial spanners in Madrid's works. One is of course UEFA's Financial Fair Play (FFP) regulations and the other, the more immediate concern, is Spain's revised tax laws. The troubled country has passed a law doubling the top tier of income tax rates to a staggering 52 percent. Should Madrid raise his wages, they will be aware of the enormous tax burden that will place on the club.
Incidentally, Ronaldo's wages, as they stand now, are less than some other, arguably, less high-profile players... like Paris St Germain's Zlatan Ibrahimovic, for example. The Swedish striker earns, reportedly, more than £11m per year in the French capital. The kicker is that French laws are actually far tougher than Spanish... the tax rate there is an eye-watering 75 percent! And PSG were linked with Ronaldo, following his declaration of sadness.
Ronaldo and the Ballon d'Or
Another suggested reason for Ronaldo's unhappiness was that he felt the club did not support him strongly enough for individual awards and it is interesting that his declarations of sadness came only a couple of days after Barcelona midfielder Andres Iniesta was declared UEFA's Best Player in Europe. The diminutive midfielder won a close race, UEFA revealed, winning with 19 votes to Ronaldo's 17; Iniesta's team mate, Leo Messi, also received 17.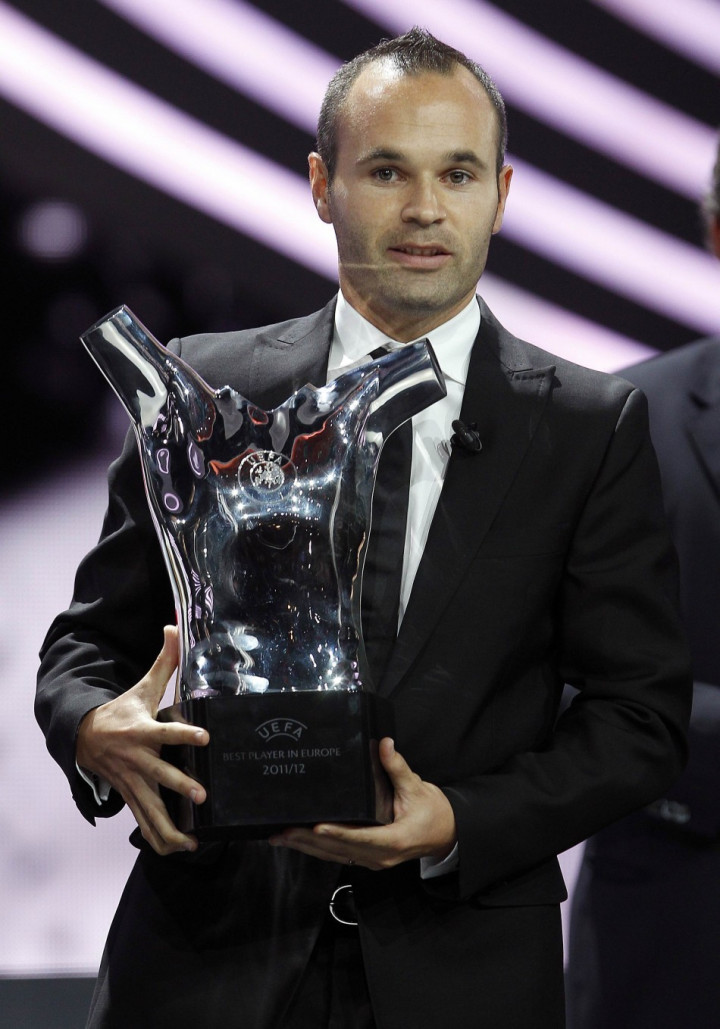 Could that be why Ronaldo was unhappy?
That he felt the Santiago Bernabeu club, admittedly one of the most powerful and influential in the world, had not gone on a charm offensive to ensure he was recognised for his individual brilliance? That would explain Alonso's statements and those from other key players, including club captain Iker Casillas and Brazilian midfielder Kaka.
That could also explain why the Daily Mail reported the club were preparing a joint statement with Ronaldo, to be signed by both parties, that would promise the club's commitment to extend his contract and provide him their full support for the Ballon d'Or prize.
At the end of the day, whatever Ronaldo's meeting with Perez will reveal, we can be assured it will be a dramatic statement and we can be assured Madrid will do everything in their power to retain Ronaldo. After all, it would be an admission of defeat, of sorts, for the club, if Ronaldo does leave. How many players have walked out of the nine time European champions claiming they were bigger than them?
And should that happen, if Sir Alex Ferguson is indeed interested in bringing his protégé back, Perez has confirmed it will cost the Red Devils a cool £160m. For now, though, Ronaldo has reiterated his commitment to winning matches with Real Madrid.