Florentino Perez claims Real Madrid have no intention of selling Manchester United target Cristiano Ronaldo in the summer. The Spanish giants' president revealed the La Liga side are preparing a lucrative deal to keep the Portuguese international at Santiago Bernabeu, as they are planning to build the future team around him.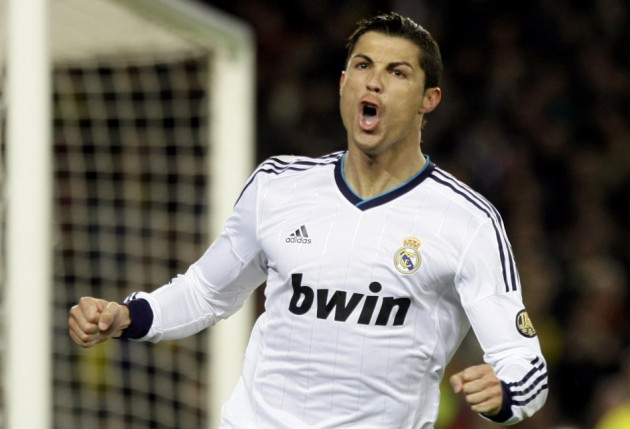 "I do not know if he has an offer from PSG. He told me last summer that he was sad and I told him that we would do everything possible for him to be happy. He had a bad moment but it is over now. Since then, his behaviour has been spectacular - Cristiano has been an example and has not had problems with anyone," Perez explained.
"He is the best in the world; we want to build the future Madrid around him. I would like him to be the best-paid player in the world," he said.
Earlier, reports suggested the Premier League champions are keen on re-signing Ronaldo in the summer. The 28-year-old completed a £80m move to Real in the summer of 2009 and has two years left on his current deal with the Spanish outfit.
However, given Perez's latest remarks, it is unlikely that United will bring their former star player to Old Tarfford.
Meanwhile, Real president also revealed the club were close to signing Neymar three years ago. However, the Brazilian international agreed to join their league rivals Barcelona earlier this month. Perez claims should the Spanish capital club would have approached Santos to sign their star player; they would have ended up spending big to land him.
"Three years ago there was a possibility of signing (Neymar) and we wanted to take advantage of it, but then (Santos) did not let him leave and he signed a new contract. He seems a magnificent player to me and I would have signed him if the conditions would not have altered the club's 'ecosystem'," Real president said.
"We had to negotiate with the club, the father, an investment fund that had 40% of the rights. For us it would have cost more than €150 million. I do not know how much Barca paid," Perez concluded.