Cross-party Lords coalition to push for Brexit bill amendments
Leave supporters warn that peers could face public revolt if they thwart the Commons.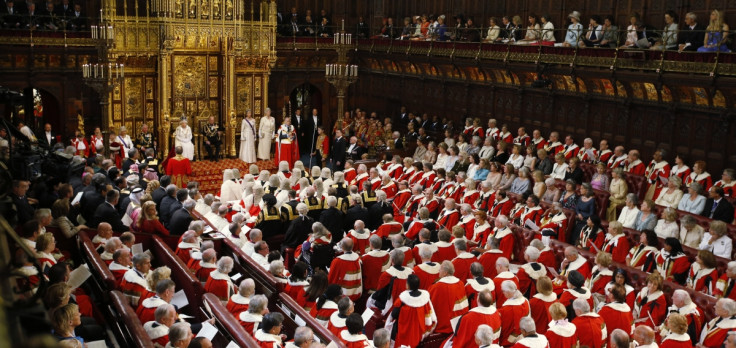 With the House of Lords set to debate Britain leaving the European Union, a cross-party coalition of peers has been warned against trying to force amendments to Theresa May's Brexit bill.
Around 200 peers will speak on the issue starting on Monday (20 February), with a group of Lords from Labour, the Liberal Democrats and the Conservatives, as well as some cross-bench peers, aiming to get some concessions such as guaranteeing the rights of EU nationals.
Former Northern Ireland secretary Peter Hain will tell the upper house: "Critics say, 'What right have I, an unelected peer, to oppose this bill or even to seek radically to amend it?'
"But I was appointed by my party. And in the referendum, two-thirds of Labour electors voted to remain. That's what I am reflecting. That's my mandate," the Guardian reports.
The Liberal Democrats want to retain membership of the nuclear body Euratom and are also calling for a second referendum on May's EU deal.
The Telegraph reports that a dozen Conservative peers will form an alliance with Labour and the Liberal Democrat members of the Lords to oppose the Government with the hope that, if backed by cross-bench peers, the Brexit bill could be sent back to the Commons with amendments.
However, there are warnings from campaigners that peers are overstepping their mandate by defying the lower house. The group Change Britain said its research showed that a significant number of people would support reforming or abolishing the Lords if they got in the way of Brexit.
Tory MP Dominic Raab said: "Voters will not look kindly on unelected politicians seeking to obstruct both the result of the referendum and the vote of their elected representatives in the House of Commons earlier this month," The Guardian reported.
Last week former prime minister Tony Blair called on people to "rise up" against Brexit, while New Labour architect Peter Mandelson called on the Lords "not to throw in the towel" in opposing the Brexit bill.
The bill will be debated in the upper chamber for two days before amendments are considered next week.
© Copyright IBTimes 2023. All rights reserved.