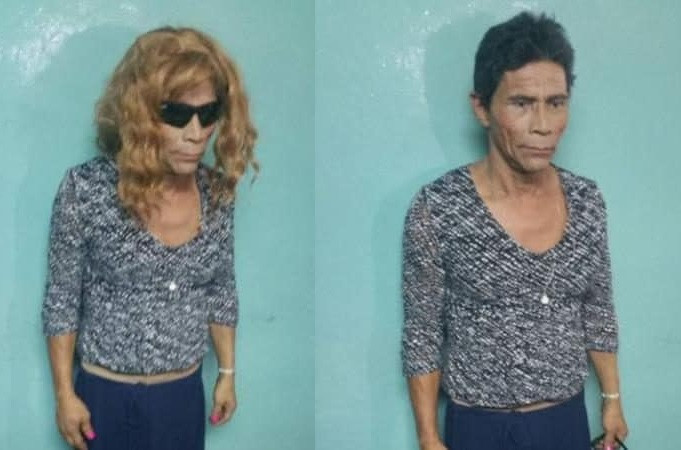 Prison officials in Honduras have rumbled a crossdressing murderer who plotted a bold escape from a maximum security jail after they heard his manly voice.
Officials at the San Pedro Sula jail, in one of the world's most dangerous cities, spotted crime boss Francisco Herrera Argueta trying to exit the prison over the weekend.
But instead of wearing his ordinary prison attire the 55-year-old was wearing a long skirt, dark glasses, a blonde wig and even fake breasts.
Police say guards spotted the convict "walking funny" and when challenged, the person spoke in a "man's voice".
Argueta attempted to walk out of the jail with the families of other inmates paying a prison visit under the name Jacinta Elvira Araujo, a female visitor who had left her identity card with guards.
He was spotted soon after handing over a fake ID card at the jail's exit on the afternoon of Sunday (7 May).
It was reported that he had already gone through a number of security checks before the guards asked him to remove his glasses and the game was up.
Argueta, a gang leader dubbed Don Chico, was even wearing blusher, with his nails painted pink, in a bid to avoid detection. Reports say he was jailed in September 2015 for murder and firearms offences, although his sentence was not revealed.
"The make-up couldn't hide the fact that he was a man," police spokesman Bayron Sauceda was quoted as saying by the BBC.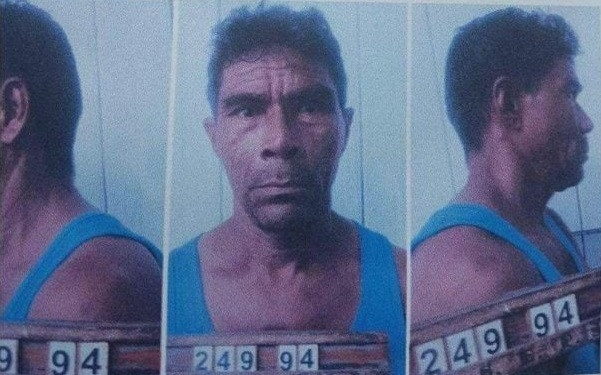 Sauceda said guards noticed the prisoner had a "funny walk" and "spoke with a hoarse, male voice".
Argueta now faces additional punishment for the attempted escape and a possible transfer to the notorious El Pozo jail, widely regarded as the most dangerous prison in the country.
Once the most murderous country in the world not in a war zone, Honduran authorities have in recent years tried to clamp down on violence in the Central American nation.
In 2011, it had a murder rate of 86.5 per 100,000 people. Four years later the rate had decreased to 60 per 100,000, according to the National University's Violence Observatory.