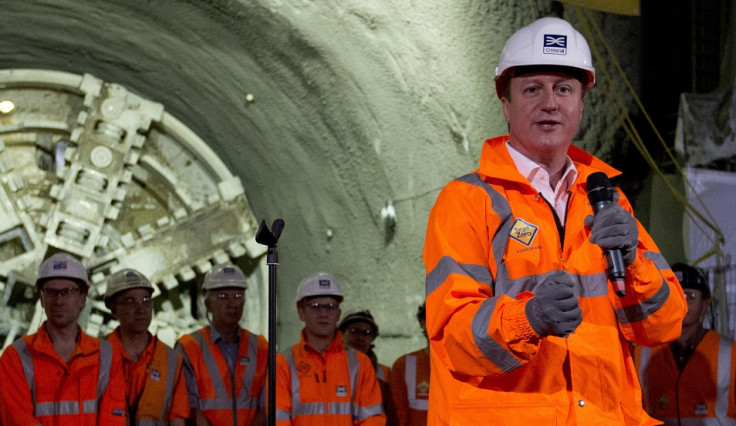 Crossrail passed a significant milestone on 4 June when the £15bn (€20.4bn) megaproject finished boring miles of new tunnels beneath London.
Prime minister David Cameron and mayor of London Boris Johnson were at Farringdon Station to congratulate workers after tunnelling machine Victoria broke through to the finishing point.
In the three years since the project got under way, eight 1,000-tonne tunnelling machines have bored 26 miles of 6.2m diameter rail tunnels under the capital.
"Crossrail is an incredible feat of engineering that will help to improve the lives of working people in London and beyond," Cameron said.
"The project is a vital part of our long-term plan to build a more resilient economy by helping businesses to grow, compete and create jobs right along the supply chain."
At peak, the tunnelling machines aimed for around 100 metres of tunnelling progress per week – as the tunnelling machines move forward, precast concrete segments are built in rings behind. 250,000 tunnel segments were used to line the 26 miles of tunnels.
Construction is also advancing on the 10 new Crossrail stations and on works above ground west of Paddington and east of Stratford.
When Crossrail fully opens in 2019, it will transform east-west travel across London and the South East, from Reading and Heathrow through to Shenfield and Abbey Wood. The central section, however, will open one year earlier in 2018.
While the completion is a major step forward, do not try to book tickets quite yet – the first train is not expected to run along the line for another three years and construction work will now focus on fitting out the new tunnels and stations.