Global crude oil futures ended lower this week on speculation that the US Federal Reserve could trim its massive monthly bond buying stimulus as early as next week.
January US crude oil contract dropped 90 cents to finish at $96.60 a barrel on 13 December and prices were down 1% for the week.
January Brent contract rose 16 cents to finish at $108.83 a barrel on 13 December, dropping 2.5% for the week.
The Fed will announce its monetary policy decision on 18 December. The central bank's $85-bn-a-month asset buying programme has weighed down on the US dollar, making dollar-denominated commodities such as oil more affordable to global buyers.
If the Fed decides to trim stimulus, "that could definitely put a little hiccup in the market," Tariq Zahir, managing member of Tyche Capital Advisors in New York, told The Wall Street Journal.
Commerzbank Corporates & Markets said in a note to clients: "Led by high production outages, the price of a barrel of Brent oil has recently been trading around USD 110. If [Opec member] Libya actually opens its export terminals next week - which is not a safe assumption - Brent prices might come under pressure."
Barclays Research said in a note to clients: "Although there is a train of thought that the sharp acceleration in US crude oil supply growth will sooner or later result in a turning point for oil prices and a possible price collapse, our analysis suggests 2014 is too early for that.
"We now forecast average 2014 Brent oil prices at $104.8/bbl and WTI at $96.5/bbl. However, the unstable situation in the Middle East means that next year the risks of an oil price spike are much greater than the likelihood of a big move lower, in our view".
"The potential return of hefty supply from Libya, Iraq, and Iran is the biggest 'known unknown' in the market for 2014 and could change an otherwise balanced market", the British firm added.
Libya Exports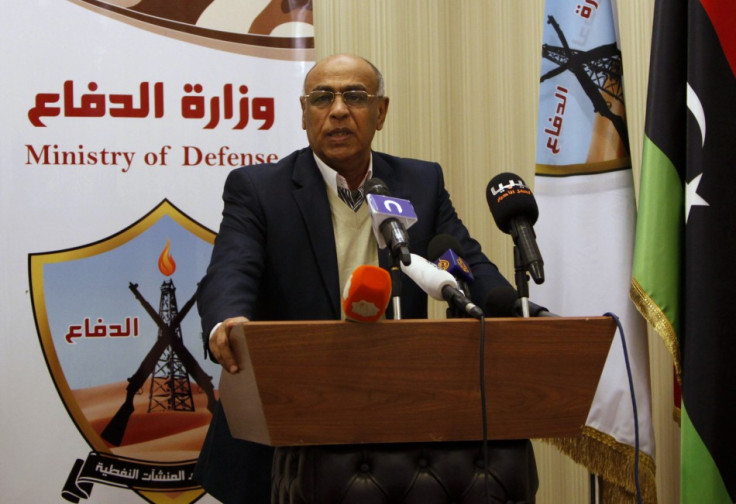 Libya announced during the week that oil exports from its eastern oil terminals could resume on 15 December, following months of labour unrest.
Protesters, a mix of militias, tribesmen and officials, and Libyan authorities are to hold talks on 14 December over reopening the eastern terminals, reported Reuters.
Shipments from the north African nation could increase from the current 110,000 barrels per day when exports resume.
Around 85% of Libya's oil is exported to Europe and its biggest customer in the region is Italy.
Robust China Demand
Benchmark US crude oil futures traded near six-week highs on 9 December after reviving oil sales to China and strong US labour market data signalled an economic recovery in the world's largest oil markets.
China's net oil imports jumped 19% to 5.73 million barrels-per-day (bpd) in November, rising from their lowest level in 14 months, government data showed on 8 December.