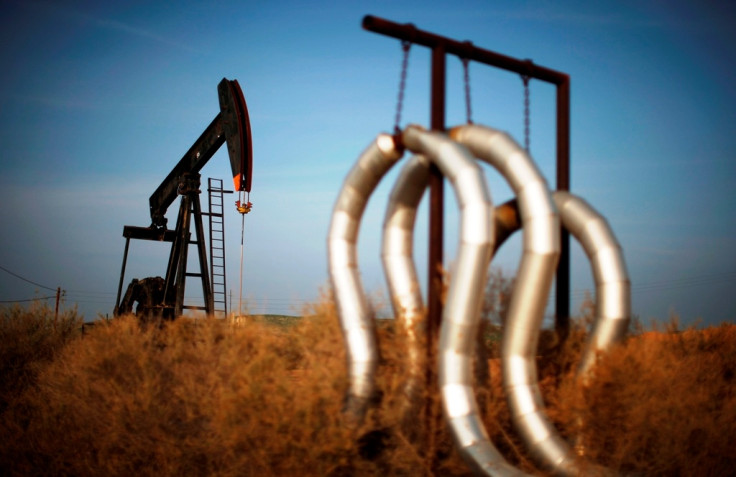 Crude oil prices witnessed mixed trade on 23 January, but finished lower for the week, amid a persistent supply glut.
Brent March contract finished 27 cents, or 0.6%, higher at $48.79 a barrel on Friday. Brent rose as high as $49.80 post reports of the Saudi king's death.
The European benchmark lost 2.8% for the week on a whole.
US March contract finished 72 cents, or 1.6%, lower at $45.59 a barrel.
WTI crude fell 7.2% for the week.
TD Economics said in a note to clients: "Crude oil prices have fallen further and faster than anyone would have predicted, and are now sitting below the $50 per barrel mark.
"As such, we have downgraded our WTI price forecast, and are now calling for a lower bottom, as well as a slow recovery. We expect oil prices to average $41 per barrel during the first half of this year, before rising to an average of $53 per barrel in the second half of 2015, and $65 per barrel in 2016."
OAO Lukoil, Russia's second-largest crude producer, has stress-tested its business for oil prices falling to $25 a barrel, chief executive Vagit Alekperov told CNBC at the World Economic Forum in Davos on 23 January.
Alekperov said: "We think that the current trends in the oil market and the global economy are only pushing the world oil to its lower levels. We think the crisis is only at its earliest stages and the demand situation in world market is not really conducive to oil prices going up."
On 22 January, US government data showed that domestic oil inventories were at an 80-year high for this time of the year. The shale oil boom has turned the world's leading oil importer into one of the top producers, pumping over nine million barrels per day.
Earlier in the week, the results of a survey of investment professionals showed that WTI crude was about $15.59 a barrel away from indicating that a global recession was unavoidable.
The survey by Convergex Group polled 306 investment professionals, and 31% of all respondents said that US crude oil prices in the $26 to $30 price range will signal that a global recession was inevitable.
Nicholas Colas, Convergex's chief market strategist, said in a statement: "...While investors say that the drop in oil prices has been a net positive thus far, their forecast is less sunny. We have here a clear warning of the impact if prices continue to fall – and our respondents think they will."