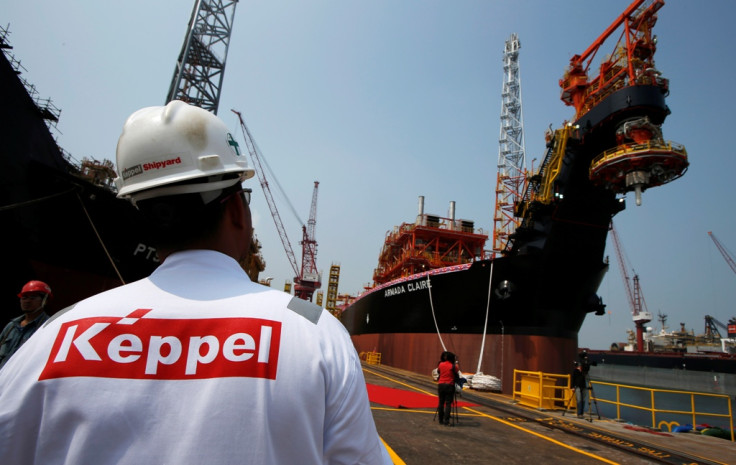 Singapore conglomerate Keppel Corp, among the world's biggest builders of offshore drilling rigs, has offered as much as S$3.6bn ($2.88bn, £1.79bn, €2.37bn) to buy out its property arm Keppel Land from minority shareholders.
Keppel Corp holds a 54.6% stake in Keppel Land at present.
For the remainder, the parent firm has offered to pay as much as S$4.60 ($3.68) in cash per share, a premium of 26% to the stock's closing price on 20 January.
The rig builder said in a statement that Friday's offer will be funded "through a combination of internal cash and borrowings of Kepcorp".
Keppel Corp CEO Loh Chin Hua, said in the statement: "We are staying our course to further grow Kepcorp as a strong conglomerate with sizeable contributions from all our three core businesses, and aligning our interests and synergies to enhance value to our shareholders.
"This is a sound and well-timed investment in a business which has been integral to Kepcorp and is in core markets like Singapore, China, Indonesia and Vietnam where we hold a long-term positive view.
"Through this offer, we will unlock value for Kepcorp shareholders who will see a strong and immediate accretion to Earnings per share and return on equity. It will also allow Kepcorp to further develop and achieve greater scale for the property business leveraging on the Keppel Group's financial and organisational strengths."
Keppel Corp's shares have lost some 8.47% so far this year in Singapore trade, as the crude oil rout has fuelled concerns that the demand for drilling rigs could weaken.
But Keppel Land's shares have gained some 7.35% this year.
Keppel Corp, on 22 January, reported a 6.1% increase in fourth-quarter net profit.
Both firms had called for a trading halt of their shares on 21 January.
Keppel Land's main markets of Singapore and China accounted for 89% of its sales at the end of 2014, while the builder is expanding into growth markets like Vietnam and Indonesia, according to the company.
In July 2014, the developer entered the US market with a $70m investment in a prime residential project in New York City.