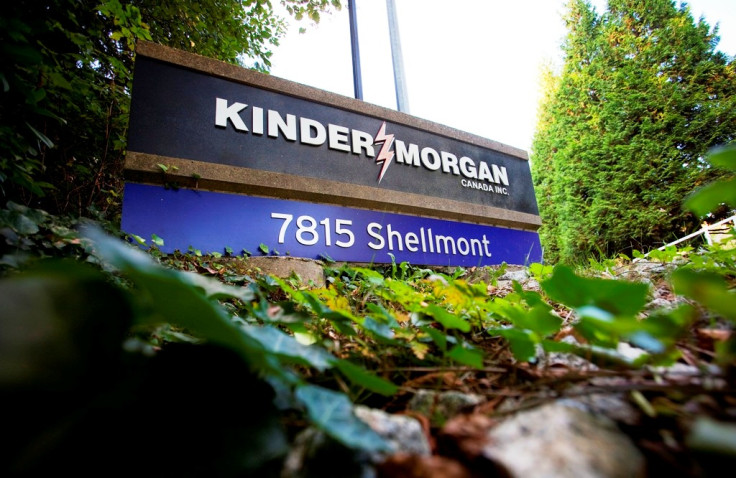 Kinder Morgan, a leading US pipeline operator, said it will spend $3bn to buy a new pipeline and other energy assets in the North Dakota Bakken shale formation from a private partnership controlled by oil baron Harold Hamm.
Kinder Morgan (KMI) said it will bag those assets through the acquisition of Hiland Partners, a pipeline and logistics firm founded by Continental Resources boss Hamm.
Kinder is seen betting on drilling and fracking in North Dakota, despite the current slump in crude oil prices.
KMI's stock dropped on the news and was down 1.79% in after-hours trading in New York on 21 January.
KMI also announced that chief executive Rich Kinder, co-founder of the company, will step down in June in a long-expected move.
Both announcements came with the company's release of dismal quarterly results, that showed the firm's net income decline to $566m (£374m, €489m) in the fourth-quarter of 2014, from $704m a year ago.
Talking about its $3bn investment, KMI said in a statement: "Hiland's crude oil gathering systems, located in North Dakota and Montana, consist of approximately 1,225 miles of gathering pipelines that deliver crude oil to the basin's major takeaway pipelines and rail terminals.
"At closing, the crude oil gathering systems will have more than 1.8 million acres dedicated under long-term, fee-based agreements with major Bakken oil producers.
"At closing, Hiland's largest oil gathering dedication will be with Continental, which has dedicated the majority of its Bakken acreage to Hiland's gathering systems under a long-term agreement, including substantial acreage in McKenzie, Mountrail and Williams counties in North Dakota."
Rich Kinder said in a separate statement: "...I'm delighted that [Steve Kean] will become our next CEO and have every confidence that he and the rest of our executive management team will continue to do an outstanding job...As the largest shareholder of KMI, I remain very enthusiastic about the future of the company. I have never sold a share of stock and don't intend to now. The Office of the Chairman will remain the same, consisting of Steve, Chief Financial Officer Kim Dang and me."
Hamm runs Continental Resources, the largest player in the booming Bakken Shale formation in North Dakota, and has reported reserves of more than a billion barrels.
His long-drawn-out divorce recently cost him nearly $1bn.