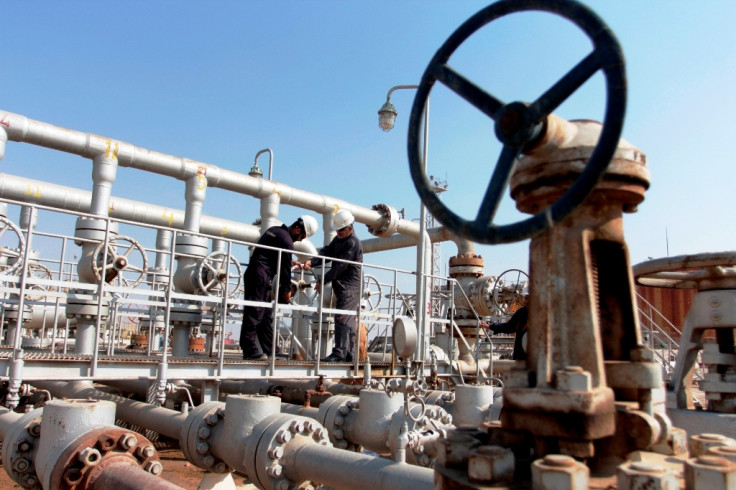 Crude oil prices dropped on 5 December, and traded lower for the week as a whole, pulled down in part by the rallying US dollar.
The Brent January contract finished 57 cents (0.8%) lower at $69.07 a barrel on Friday, logging its lowest settlement in over five years.
The global benchmark lost 1.5% for the week.
The US January contract finished 97 cents (1.5%) lower at $65.84 a barrel on Friday, marking the lowest settlement in more than five years.
WTI crude shed 0.5% for the week.
Prices of dollar-denominated commodities such as oil weakens on a stronger greenback as it makes them more expensive for holders of other currencies.
The US dollar hit a five-year high against a basket of currencies on Friday, post the release of the upbeat US employment report.
Commerzbank Corporates & Markets said in a note: "The downside potential on the oil market appears to be exhausted for now: this week, the price of a barrel of Brent has been moving sideways at $70 with some strong fluctuations. This is set to change very little in the next week as bearish news is not to be expected. The three renowned energy agencies should largely confirm their demand forecasts following sharp downward corrections in the past few months."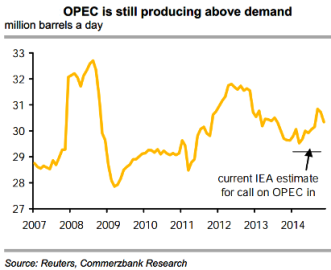 "The focus is on supply at the moment in any case. According to the survey-based estimates of news agencies Reuters and Bloomberg, [Opec's] oil production in November was somewhat lower than in October, but still exceeded the production target and demand. [Non-Opec] production in the medium term should be even more important for prices.
"Last month, the US Energy Information Administration [EIA] had already revised its forecast for US oil production in 2015 downwards by 100,000 barrels a day and the low oil price should further dampen shale oil production. Consequently, after a volatile first half of the year, prices should recover in the second half. Even so, at an estimated $85 per barrel, oil will probably still be much cheaper again at the end of 2015 than it was in the past three years," Commerzbank added.
On 4 December, Saudi Arabia slashed its oil prices for Asian and American buyers, a sign the world's largest oil exporter was stepping up its battle for market share a mere week after refusing to support Opec production cuts.
Saudi Arabia and other rich Gulf producers last week resisted pressure from poorer Opec members, notably Venezuela, to cut oil output amid a glut in the global oil market.