Cryptocurrency round-up: Bitcoin flag on Everest and Ukraine separatist crackdown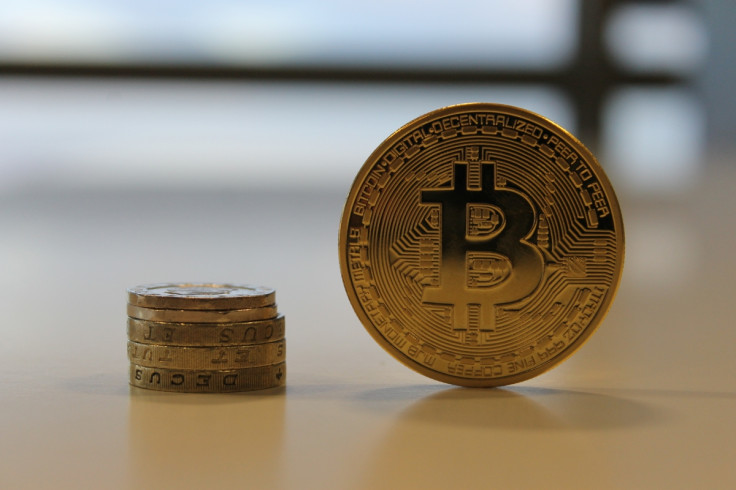 The price of bitcoin has recovered somewhat from last week's $50 price crash, increasing by $15 since 20 March. Litecoin, often referred to as the silver to bitcoin's gold, has also experienced modest price gains over the weekend, with a $4m market cap growth.
The biggest mover across all the major markets was darkcoin, which saw its market cap spike on Saturday from $20m to almost $40m. It has since returned to below $30m and remains at around $24m at the time of publication.
---
Bitcoin flag on Mount Everest
---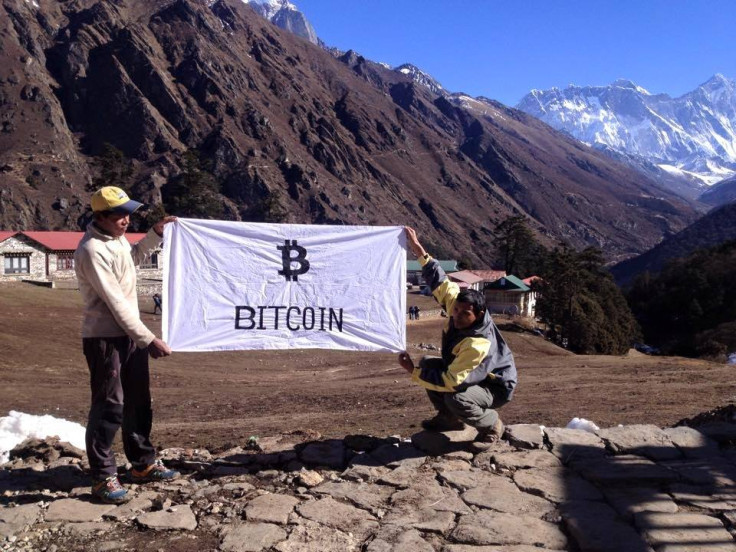 A bitcoin flag could soon be flying on Mount Everest
Workfire
Bitcoin enthusiasts from Brazil have taken to Reddit to announce that a member of the Brazilian bitcoin community intends to take a bitcoin flag to fly at one of Mount Everest's camps.
"The current news is that Allex Ferreira will arrive to the Everest Base Camp in about 4 days, where he should put the bitcoin flag," a Reddit user by the name of Workfire posted to the social news site.
"If it succeeds, bitcoin will be (really) nearest to the moon. Go Allex! Go bitcoin!"
News of the effort was largely positively received from people commenting on the bitcoin sub-Reddit, however one of the most popular comments criticised the fact the flag will contribute to the amount of rubbish left on the world's tallest mountain.
---
Ukraine separatist crackdown
---
Bitcoin accounts used by Ukranian separatists in the east of the country will be blocked by the Ukranian government, according to reports.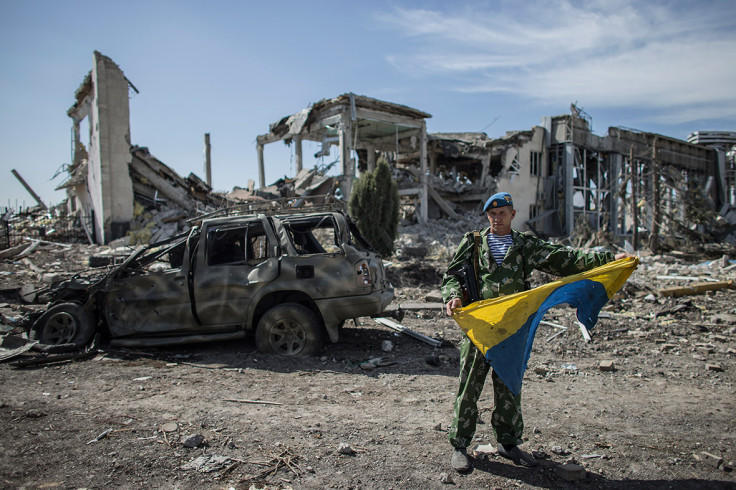 A pro-Russian rebel displays a captured Ukrainian flag in Luhansk, East Ukraine
Reuters
"The financing of terrorism in the territory of Ukraine is carried out not only by the cash coming from Russia, but also through attempts to make money through electronic systems," Valentyn Nalyvaychenko, chairman of Ukraine's security service, told iPress.
"We will work to block cards and bitcoin accounts being used by the separatists."
Exactly how this crackdown will be enforced is not clear, with both sides of the conflict in Ukraine using the cryptocurrency to raise funds.
In 2014 Kiev protestors held up signs with QR codes and bitcoin wallet addresses in an effort to pay for food and blankets for the crowds.
© Copyright IBTimes 2023. All rights reserved.