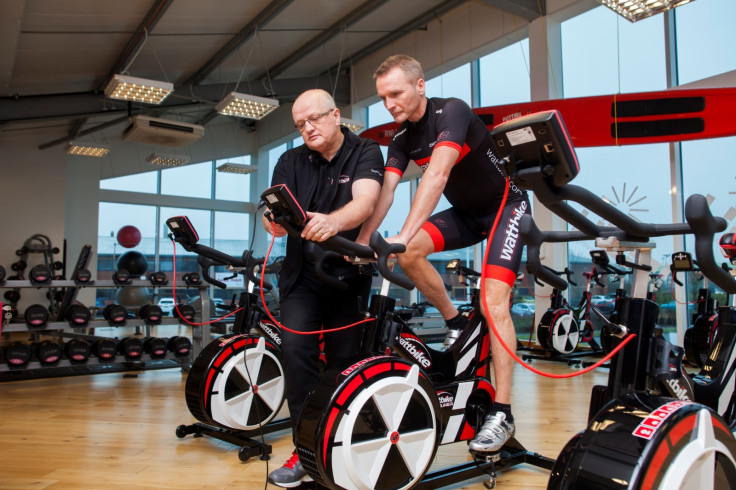 Geoff Thomas had barely got used to the life as a retired footballer before his life was turned upside down once again.
Just six months on from hanging up his boots following a career that spanned 20 years and seven clubs, a trip to the GP revealed he had been diagnosed with chronic myeloid leukaemia. He was given three months to live.
"It was a shock of the blue, I had just retired," Thomas told IBTimes UK when recalling his diagnosis in July 2003. "I was losing weight, which was going against everything I was doing given I had stopped training and was eating and drinking more. Something was spotted and that was it. I got the phone call two or three hours later. It was a scary time."
The former England international underwent treatment, including a bone marrow transplant from sister Kay and went into remission in January 2005. It was a miraculous transformation that sparked a new chapter in his life.
Raising money for Cure Leukaemia
Six months later, having been introduced to a man he describes as an inspiration in Professor Charlie Craddock, the founder of Cure Leukaemia, Thomas rode the entire Tour de France route two days before the race itself.
That run raised £250,000 for Cure Leukaemia. Next summer marks the ten-year anniversary of that feat and Thomas will be at it again, riding the route of the 102nd edition of cycling's most prestigious test leading a team of 20 with the hope of breaking the £1m boundary.
It's the continuation of a marvellous career that has two very different sides to it.
While plying his trade on the pitch Thomas admits the only time he was close to a bicycle was when the club physio grew sick of him and other injured pros cluttering up the treatment room and recommended they stretch their legs on two wheels.
"When I agreed to do the first tour, I didn't even have a bike, then," Thomas said.
"In 2005, when it was announced, I had to borrow one for the photo shoot. We had all the goodwill in the world but we didn't know what was to happen and whether we could achieve it."
Since then, Thomas and Craddock have immersed themselves in enhancing how blood cancer is treated. Campaigning for early phase trials and advocating the implementation of quicker processes make up the long-term goal of finding a cure for the disease within 30 years.
"The results of doing that have been a lot more efficient than what was happening previously," he continued. "We were campaigning government, we were campaigning the NHS and various others, pushing corporations to try and get more funding. That took a couple of years for people to start listening to us but we were making a lot of noise."
Trials and treatments introduced to battle leukaemia
Cure Leukaemia's progress has been remarkable. A deluge of new treatments, drugs and clinical trials have been introduced into the battle against the disease off the back of their lobbying which will accelerate again next summer in Thomas' Tour.
"Those trials helped people like myself, who had once just seen a death sentence. It brought new products into place and provided hope for people, many of who were just sitting there waiting to die. I'm proud to have played my part in it," said Thomas
It is not a criticism of the career of Geoff Thomas to say his time off the football pitch has impacted his life and those around him more than on it.
The former midfielder captained Crystal Palace through their most successful period in recent memory, guiding the club to their highest ever finish in the top flight when they finished third in 1991.
That came off the back of skippering them in the 1990 FA Cup final against Manchester United – which Palace eventually lost in a replay after the south-east Londoners came close to ending Sir Alex Ferguson's reign before it had really begun in a pulsating 3-3 contest.
But the old saying of football being more important than life and death loses its credence when you consider the tribulations of Thomas and his brush with mortality.
"You do get emotional in football, particularly when you are playing against Manchester United in an FA Cup final at Wembley," the former Rochdale, Crewe Alexandra, Wolverhampton Wanderers, Barnsley and Nottingham Forest man said.
"But it's a different thing, when you are going through something that is life changing. Everything becomes magnified; every little detail of what you go through is magnified. Everything little step forward is then huge.
"After football, when I did the Tour, it was another step closer to normality as if to say I've had one chapter in my life that has ended with this but my next chapter is just around the corner."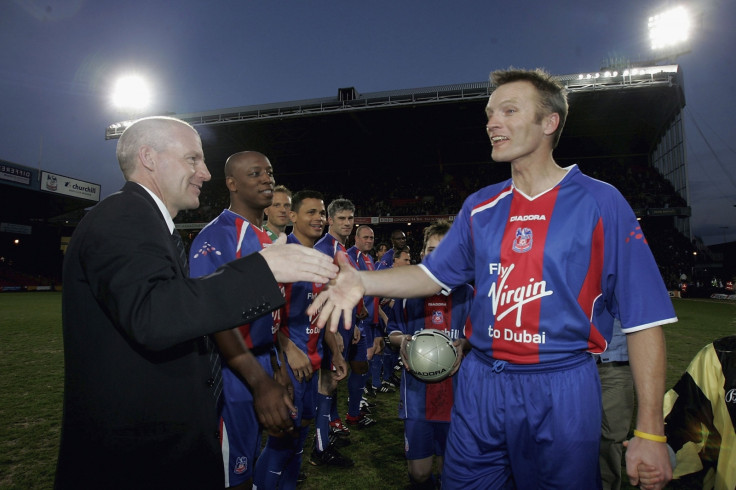 While his focus has shifted away from the game, Thomas has maintained a close relationship with Crystal Palace, where he spent six years of his career between 1987 and 1993. It was him who organised another run of the 1990 Cup final between United and Palace in his testimonial where Steve Coppell and Sir Alex Ferguson again led out the sides boasting the old faces from that famous game, an exhibition match that added another healthy donation to his and Craddock's efforts.
"I was part of a really successful time [at the club] and it will be a while before we are forgotten about, every name is still removed down there," Thomas said. "They are a lot of clubs I've been lucky to have great affinity with, which is hard given the way football is going but Palace still have that with their supporters. Once you're apart of that they don't forget you.
"I remember being hit with waves and waves of messages when I was diagnosed, it was huge, it was very emotional time but it was nice knowing there were thousands of people behind me and that's still there today."
Next summer's ride will use the same closed roads those competing in the Tour will take. A team of doctors and masseurs will work alongside the team of 20 riders who will be decked out in team colours, riding team bikes in an identical recreation of the race itself.
It just so happens Thomas' ride falls in the same year as the 25th anniversary of Palace's trip to Wembley. The rewards for his latest feat could be far greater.
To find out more about Geoff's Tour de France challenge visit www.beforethetour.com.