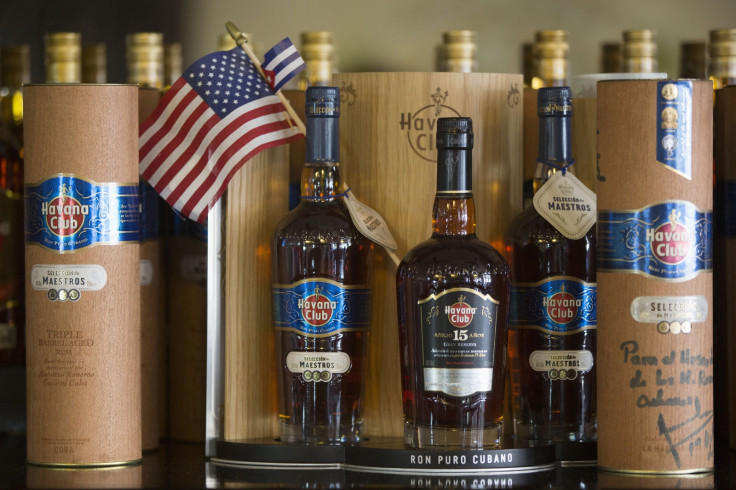 Cuba wants to repay a Cold War-era debt to the Czech Republic through their internationally popular Cuban rum, the Czech foreign ministry said on Thursday (15 December). The country owes $276m (£222m) to the Czech Republic.
If the offer is accepted, the central European nation would have rum reserves to last a century or even more, the Associated Press reported.
Michal Zurovec, spokesman for the Czech finance ministry, made known the Cuban offer on Thursday and said that the government preferred Cuba to pay at least a part of the $276m debt in cash. The debt dates back to the time when both Cuba and the erstwhile Czechoslovakia were part of the communist bloc, he added.
The BBC reported that the offer was made during recent negotiations between Havana and Prague on the issue. The Czech finance ministry reportedly said during the talks that they would accept either rum or pharmaceutical drugs from Cuba in exchange.
However, Cuban drugs do not have EU certification and hence, could not be used to pay back the debt. Alternately, the Czechs already import a significant quantity of Cuban rum every year, making the payback through rum a more feasible option for the cash-strapped Cuban government.
The AP quoted data from the Czech Statistics Office, which showed that the Czechs imported $2m worth of rum from Cuba in 2015.
Havana Club is one of the most popular brands of rum produced in Cuba. With almost 4 million cases sold in 2012–2013 across 120 nations in the world, it is the fifth-largest rum brand in the world. France and Germany are among the biggest markets for the Cuban rum brand.