Cubans to gather at Havana's Revolution Square for Fidel Castro memorial
The former leader of Cuba, who led a revolution in 1959, died on 25 November.
Cubans will start gathering in Havana's Revolution Square from Monday (28 November) for commemoration of former prime minister Fidel Castro – who died at the age of 90 on 25 November.
The communist guerrilla leader – who led a revolution in 1959 – was cremated on Saturday. His ashes will now be carried in a cortege to a final resting place in Santiago de Cuba, the city in eastern Cuba from where he launched the revolution.
According to reports, the country's government has invited people to Revolution Square for a two-day ceremony starting at 9 a.m. EST (1400 GMT). During the memorial, the urn holding Castro's ashes could also be displayed.
A giant photograph of the political icon now stands draped over the national library in the plaza. Workers have also installed speakers and light standards in the square.
"Who is not going to be affected by a man who did everything for us? He is the one who guided me and my children. He is my god," Jose Luis Herrera, part of the 12-person crew to hang the huge picture, said.
The remembrance ceremony will end on Tuesday (29 November) night after tributes paid by foreign leaders to Castro – who ruled Cuba for almost half-a-century and defied at least nine American presidents and faced a failed US-backed Bay of Pigs invasion.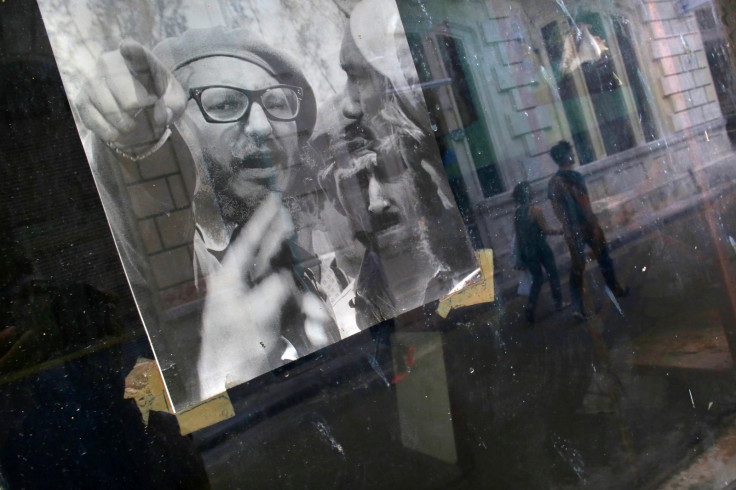 After the commemoration, a cortege will carry Castro's remains to Santiago de Cuba, where his ashes will be laid to rest, ending the nine days of national mourning on 4 December.
Castro's death comes during a thaw in US-Cuba relations. In 2014, the US President Barack Obama had announced Washington's plan to restore diplomatic ties with Cuba. However, Castro made it clear that he still doubts the US.
© Copyright IBTimes 2023. All rights reserved.