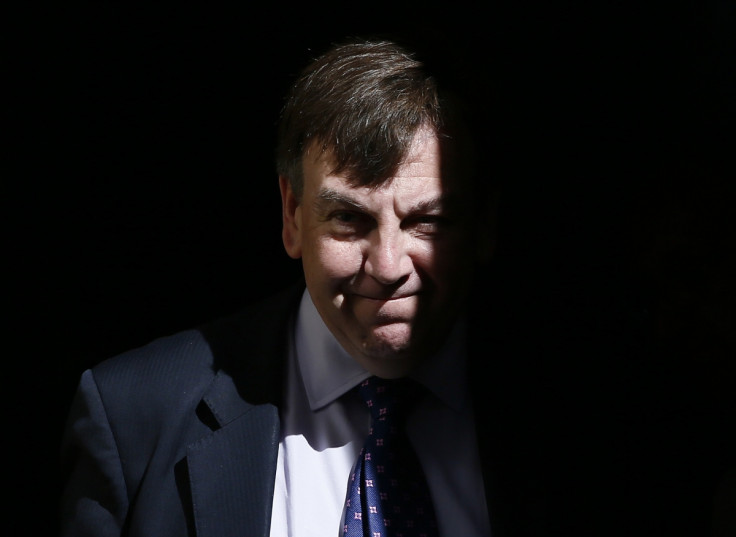 Culture Secretary John Whittingdale has admitted to having a five-month relationship with a sex worker, but said he was unaware of her job when they met on a dating website. The Member of Parliament for Maldon said that he had the relationship between September 2013 and February 2014.
The 56-year-old is alleged to have taken the woman to the MTV Europe Music awards in Amsterdam in 2013. The long-serving Tory said he met the woman on the online dating site, Match.com.
Whittingdale said that he had no idea of her occupation until a reporter started investigating the relationship and told him of her real job. The divorcee and father-of-two says he then ended the relationship.
In a statement Whittingdale said: "Between August 2013 and February 2014, I had a relationship with someone who I first met through Match.com. She was a similar age and lived close to me. At no time did she give me any indication of her real occupation and I only discovered this when I was made aware that someone was trying to sell a story about me to tabloid newspapers.
"As soon as I discovered [this], I ended the relationship. This is an old story which was a bit embarrassing at the time. The events occurred long before I took up my present position and it has never had any influence on the decisions I have made as Culture Secretary." There is no suggestion that Whittingdale has done anything wrong.
But campaigners for tougher press regulation, Hacked Off, say this has "compromised" Whittingdale's role as culture secretary as it had been reported that up to four newspapers had all been aware of the relationship for some time but did not print the story. "It is not a story about John Whittingdale's private life. It is a story about why the press didn't cover this," Hacked Off member Brian Cathcart told Newsnight.
"To suggest in the very week we have newspapers baying for the right to cover a story about a celebrity's private life which a judge has told them they have no right to cover, they would be too scrupulous, too high-minded to report a story about a Cabinet minister which any judge in the country would tell them they have a right to cover is just absurd."
Labour MP Kate Hoey tweeted: "I thought Hacked Off wanted less press intrusion or is that only for Celebrity actors #hypocrisy".
Weighing into the matter, Downing Street said Whittingdale "is a single man entitled to a private life" and he enjoyed the full confidence of Prime Minister David Cameron.
Labour shadow cabinet minister Chris Bryant, said: "It seems the press were quite deliberately holding a sword of Damocles over John Whittingdale. He has a perfect right to a private life but as soon as he knew this he should have withdrawn from all regulation of the press."