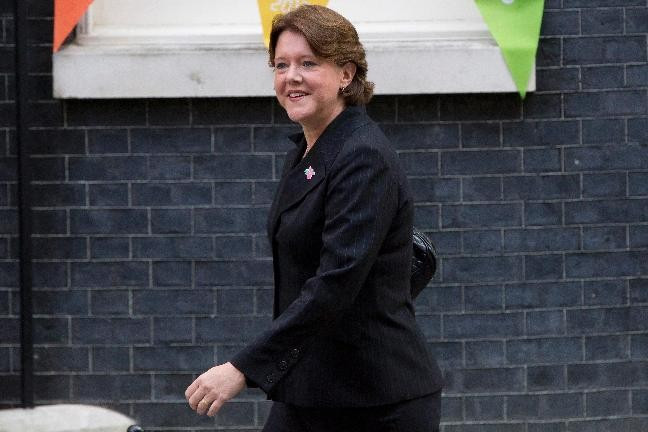 Culture secretary Maria Miller has shocked MPs by delivering the briefest possible apology to parliament after being found guilty of breaching its code of conduct with her obstructive attitude to an inquiry into her finances.
Miller had been cleared of the original charge of fiddling her expenses but accepted that an "administrative error" had led to her wrongly claiming £5,800 in mortgage payments, which she agreed to pay back.
But the Commons' standards committee reported she had "breached the current code of conduct by her attitude to this inquiry", declaring: "That is more serious".
In effect, it accused her of deliberately not co-operating "fully and frankly" and only doing so when pressed. And it ordered her to apologise in a personal statement to parliament for her attitude.
But, with the prime minister's glowing personal endorsement of her position still ringing in her ears, when she stood in the Commons chamber to administer her own punishment, MPs were taken aback by its brevity.
In a barely 30 second statement she said: "The report resulted from an allegation made by the member for Bassetlaw (Labour's John Mann). The committee has dismissed his allegation. The committee has recommended that I apologise to the House for my attitude to the commissioner's inquiries and I of course unreservedly apologise.
"I fully accept the recommendations of the committee and thank them for bringing this matter to an end," she said.
But that last sentiment may well be misplaced. There was genuine surprise, and even outrage from some, at the way she dismissed the entire affair in such a cursory way.
What made matters worse was the fact she had won the prime minister's full backing during a telephone conversation, even before he had seen the committee's report.
That led to claims Cameron was so desperate not to lose one of the few women ministers on his frontbench he was prepared to put up with behaviour that would have ended the political careers of others.
Speaking later, Cameron repeated his support, saying: "Maria Miller is doing an excellent job as culture secretary and will continue to do that.
"Of course these issues do matter but she was cleared of the original allegation made against her. An overpayment was found, which she is going to pay back, and she will make a full apology and I think people should leave it at that."
What dismays so many in Westminster is that with MPs still not recovered from the original expenses scandal, and with their reputation with voters at an all-time low, such behaviour can be so quickly brushed aside.
It is unlikely this will be allowed to remain unchallenged and, while Miller may hold onto her current job, it is highly likely any hopes of future advancement have been dashed.