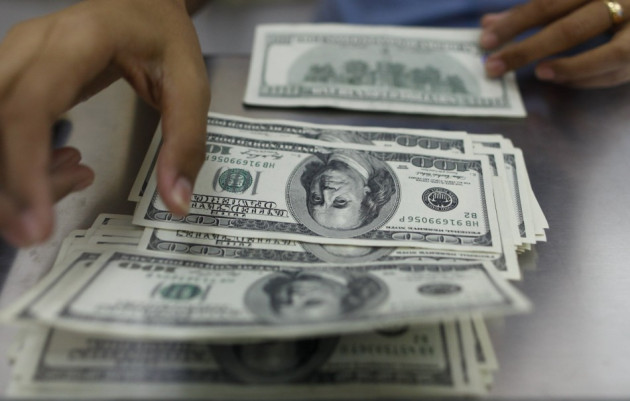 The Australian dollar recovered from three year lows but Malaysian Ringgit, Indian rupee as well as Japanese Yen remained weak on Wednesday.
The Aussie dollar recovered from its lowest level three years ago which was 93.32 on 14 September 2010.
It stood at 94.61 against the greenback by midday in Sydney on Wednesday.
The Australian currency rebounded after statistics from the government showed that consumer confidence recovered in June after sliding rapidly in the past 17 months.
On the other side, Japanese Yen snapped at 96.4800 at 0630 GMT, in its two day decline against the dollar.
The Bank of Japan (BOJ) avoided extending maturity of loans to banks, part of its monetary stimulus to weaken the currency, leading to the fall of yen by almost 10% this year.
After BOJ refrained from introducing additional stimulus, yen rose to more than 1% against all its peers on Tuesday.
The currency of the second largest economy in the world stood at 6.1335, slightly higher than its previous close at 6.1332.
Chinese yuan started to taper after government released the trade data for the month of May on Monday, which indicated slower growth differing from the economists forecast.
Indian rupee on the other hand stood at 58.31 against the greenback.
Rupee rates raised concern among the investors after declining by 7.5% against the dollar from the first day of May.
Reserve Bank of India has stepped into the picture after Indian rupee hit a fresh low of 58.99 against the greenback on Tuesday.
Downfall of rupee began after Federal Reserve's chairman Ben Bernanke said last month that the massive global assets purchases might be curtailed or tapered down in September of this year.
Concern over Federal Reserve cutting down on its monthly stimulus and restricting inflow in emerging market assets hit the Malaysian ringgit, which depreciated by 3.14 per dollar on Wednesday.
According to the data gathered by Bloomberg, ringgit also dropped against both US and Singapore dollar by 0.7% Tuesday.