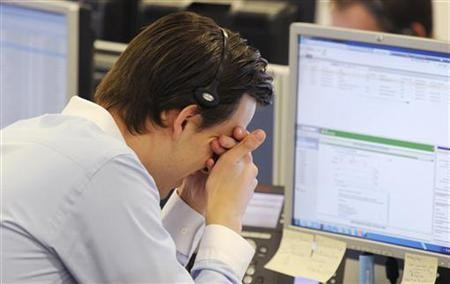 European organisations are taking an "immature approach" to the growing threat of Anonymous-style cyber attacks and do not have appropriate risk management strategies in place.
According to insurance broker Marsh's 2013 Cyber Risk Survey, 71% of risk manager respondents were increasingly concerned about cyber risk in the past year, while 54% reported already having been recently hit by an attack.
Of those surveyed, 17% said that a cyber attack could cost their business more than $5m (£3.2m, €3.77m). Some 22% admitted having made no specific cyber risk financial impact assessment.
"The spectre of a cyber attack evidently looms large among the risks that risk managers believe could threaten the continued success of their organisations," said Stephen Wares, EMEA cyber risk leader at Marsh.
"Despite this, it would seem that in the majority of firms, cyber risk is still largely misunderstood and many struggle to implement a clear strategy to tackle it effectively."
Marsh's findings come after a report by the Federation of Small Businesses (FSB) revealed its members are losing £785m a year to cyber crime - and average of £4,000 each.
"Cyber crime poses a real and growing threat for small firms and it isn't something that should be ignored," said Mike Cherry, FSB national policy chairman.
"Many businesses will be taking steps to protect themselves but the cost of crime can act as a barrier to growth. For example, many businesses will not embrace new technology as they fear the repercussions and do not believe they will get adequate protection from crime.
"While we want to see clear action from the government and the wider public sector, there are clear actions that businesses can take to help themselves."
Commissioner Adrian Leppard, head of City of London Police, has warned that the UK is losing in the war against cyber criminals.
"We are not winning. I do not think we are winning globally, and I think this nature of crime is rising exponentially," Leppard told a committee of MPs, adding that half of the £70bn fraud committed in the UK every year is now carried out online.