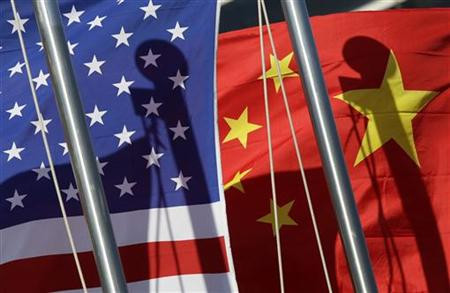 China has once again denied allegations of cyber-espionage, describing a recent U.S. report accusing it of covert cyber-activity as "irresponsible."
China's statement came Friday just a day after a U.S. intelligence report was released accusing China and Russia of using cyber-espionage to steal U.S. trade and technology secrets.
Following the report's publication China issued a statement calling the report irresponsible and prejudiced.
"Online attacks are notable for spanning national borders and being anonymous. Identifying the attackers without carrying out a comprehensive investigation and making inferences about the attackers is both unprofessional and irresponsible," Reuters reported Chinese Foreign Ministry spokesman Hong Lei as commenting.
"I hope the international community can abandon prejudice and work hard with China to maintain online security."
A Shady Past
Despite China's claims of innocence, the U.S. paper's findings and accusations mirror those of many governments and security firms around the world.
Prior to the paper the Chinese government has been suspected of involvement in numerous high-profile hacks and cyber-attacks including the infamous Operation Shady RAT.
Computer security firm McAfee uncovered the alleged network intrusions after researchers stumbled upon logs of the attacks while reviewing a command and control server found during its 2009 investigation into defense company data breaches.
In its subsequent report McAfee highlighted its belief that the intrusions were part of an ongoing campaign going back at least five-years, perpetrated by a "state actor." The campaign was later dubbed "Operation Shady RAT."
The laundry list of victims included the U.S., Taiwanese, Indian, South Korean, Vietnamese and Canadian governments. The report also highlighted the United Nations, the International Olympic Committee, the World Anti-Doping Agency and numerous tech companies -- some with high-profile military contracts -- as other targets.
Although McAfee declined to name which foreign power was responsible for the campaign, China was on the tip of most security firms and news outlet's tongues.
As was the case with the recent U.S. paper, following the discovery of Operation Shady RAT China issued a statement denying the world's suspicions claiming the accusations were systematic of the west's ongoing prejudice against it.